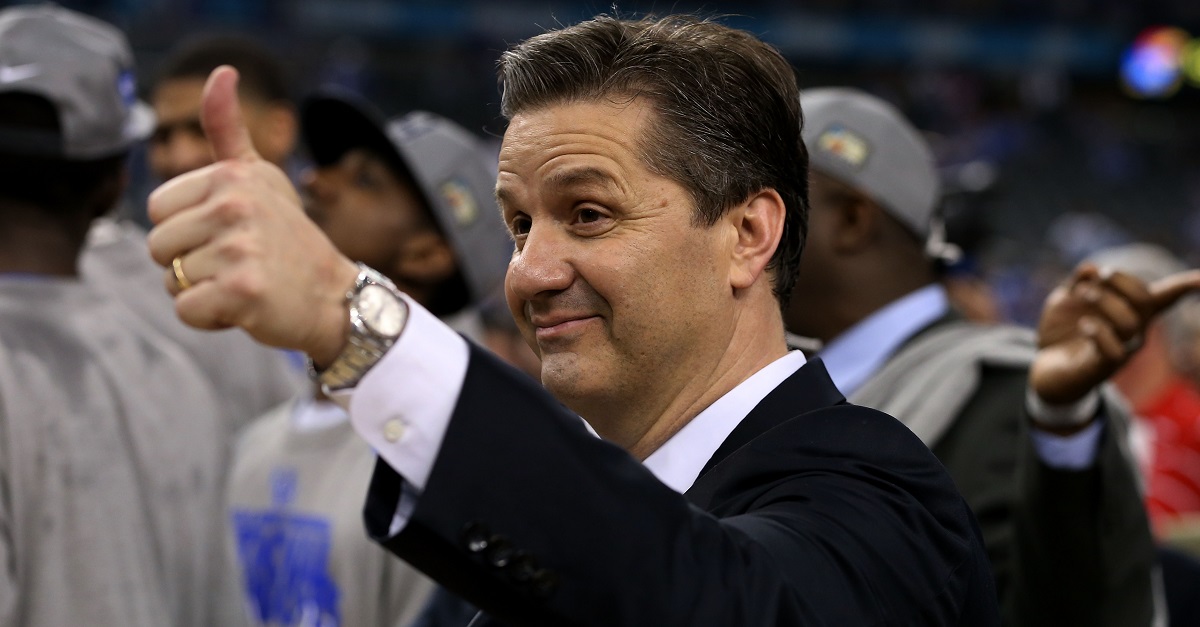 Jeff Gross/Getty Images
Jeff Gross/Getty Images
Kentucky coach John Calipari has been terrorizing the SEC since 2009 when he became the head coach of the Wildcats. He's signed several No. 1 classes and the rest have been in the top five since he's been there. He's had three players go No. 1 in the NBA Draft — John Wall, Anthony Davis and Karl-Anthony Towns — and plenty more in the first round of the Draft.
RELATED: Kentucky ties record with six players drafted
At the age of 59, Calipari is not even one of the older coaches in the game, but there has been talk about what he'll do after he retires or if he would consider going pro again. Well, now we have a timeframe of when to expect such a decision.
Looks like the SEC will get to experience the recruiting pains for at least another four years before they have a shot at these one-and-dones Calipari nabs every year.