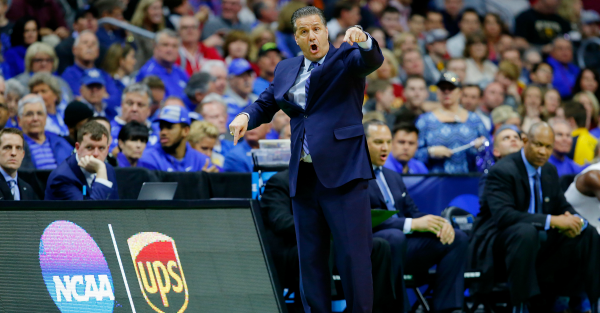 RELATED: NCAA changes NBA Draft rules
Kentucky coach John Calipari is one bold coach and he's employing yet another strange strategy. He took to the Twitter to say that his entire team — walk-ons included — would declare for the NBA Draft this season. Thanks to a new set of rules, players can declare and come back to school as long as they don't sign an agent and do it 10 days after the combine takes place.
Well, the coach is definitely looking out for his guys, but there are only probably three guys who could realistically go in this draft. Tyler Ulis, Jamal Murray and Skal Labissiere are all expected to go while Isaiah Briscoe might risk it and stay in the draft as well. He hasn't proven he can shoot the ball though and that is where teams might sour on him.