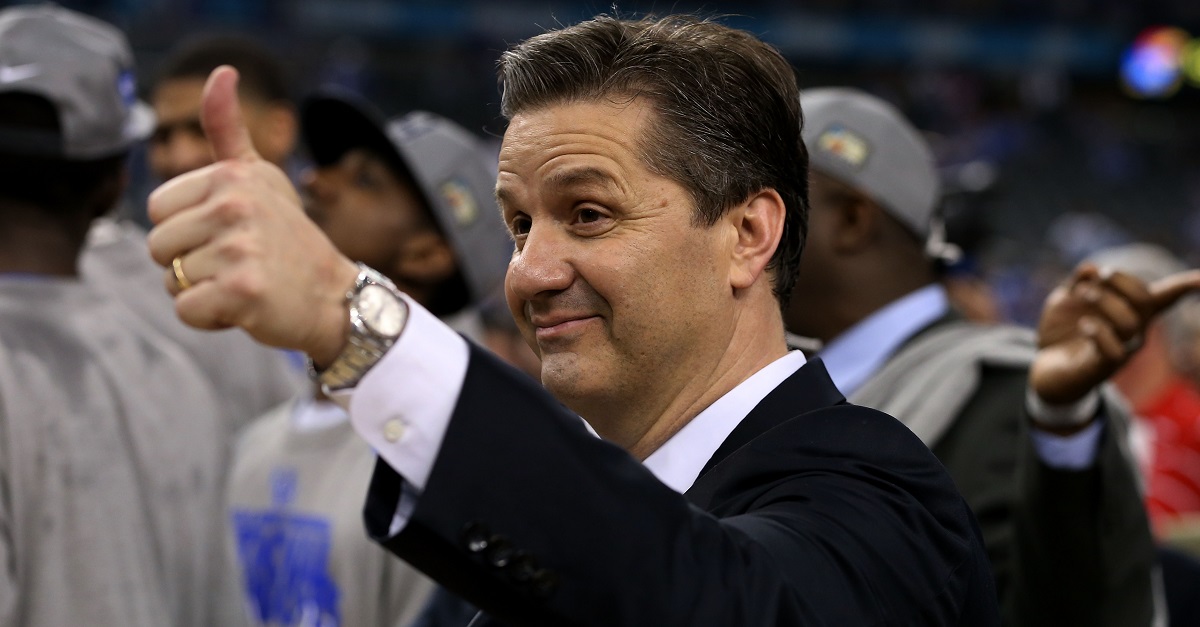 Jeff Gross/Getty Images
Jeff Gross/Getty Images
John Calipari's tenure at Kentucky has been highly successful, and despite being linked to several NBA jobs in the past, Coach Cal just signed a two-year contract extension to remain in Lexington.
Related: John Calipari gives definitive answer on how much longer he'll be at Kentucky 
The contract extension will keep Calipari under contract at Kentucky through the 2023-24 season. Cal didn't receive a raise in the new extension. He will make $7.75 million next season and $8 million per year after that starting in 2018-19. However, in June 2022, there is a new provision for compensation review.
Also, if Kentucky terminates Calipari's contract for convenience, Cal is due $5 million per season through the remainder of his contract.
"The last eight years at the University of Kentucky have been a terrific ride," Calipari said. "This extension shows our full commitment to each other. I believe this school is the gold standard and I'm so thankful and blessed that this university has given me this opportunity at this point in my career."
Calipari is in his eighth season at Kentucky after nine years at Memphis. He also coached at UMass for eight seasons. After his stop at UMass, Cal coached the New Jersey Nets for three years, and there has been speculation he might want to return to the NBA to coach some of his former players.
However, this contract extension should put an end to those rumors, and it looks like Coach Cal will remain at Kentucky for the foreseeable future.
Kentucky takes on UCLA in the Sweet 16 on Friday.
(h/t SEC Country)