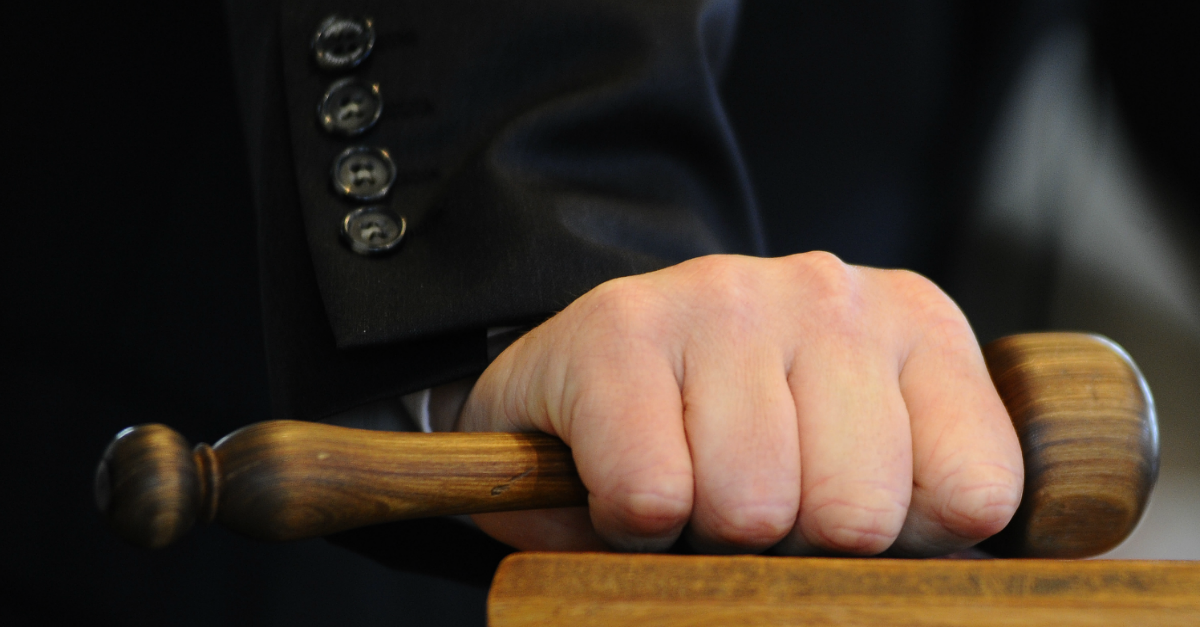 Alan Crowhurst/Getty Images
NEWMARKET, ENGLAND - OCTOBER 08: Auctioneers gavel at Tattersalls yearling sales on October 08, 2013 in Newmarket, England. (Photo by Alan Crowhurst/Getty Images)
The friendship between Josh Pastner and Ron Bell has been costing the Georgia Tech Yellow Jackets coach a lot over the last several months.
According to Bell, not only did Pastner knowingly provide players with impermissible benefits, but he was allegedly involved in a sexual misconduct act with a woman named Jennifer Pendley.
For some context in what is just an ugly situation: Pendley is Bell's girlfriend. Bell, who was once close with Pastner when the coach was with Memphis, went off on his former friend to CBS during the offseason. During that time, he made numerous allegations, all of which Pastner has denied.
Bell, who has spent time in jail, felt scorned that Pastner tried to distance himself.
Via the CBS report from November:
"I just started to realize [Pastner] is not a friend," Bell said. "I told him 'I hold your career in my hands. You're going to show me respect.' … I said, 'I've been protecting you for two years. And if you don't watch yourself, if I start self-reporting, you're going to be coaching high school basketball.' And he said, 'Are you threatening me?' And I remember it like it was yesterday. I said, 'Josh, I don't make threats. Everything I say I'm going to do, I do it.'"
Pastner isn't taking any of this without fighting back. According to ESPN, he is filing a lawsuit against both Bell and Pendley, claiming a conspiracy to defame his name.
From ESPN's report, which details Pastner's lawsuit:
"(Bell and Pendley) began a malicious campaign to defame Pastner, and to extort and blackmail Pastner, by threatening to release and releasing to the public, the media, Georgia Tech and the National Collegiate Athletics Association (NCAA), false and patently untrue information Bell and Pendley believed and intended would be extremely damaging to Pastner's reputation and would result in Pastner losing his job at Georgia Tech and being penalized by the NCAA."
Pastner has already released a statement to discuss this entire ordeal.
"I am disgusted and devastated by the actions of two individuals to whom I showed compassion," Pastner said in a statement. "My family and I are victims of fraud and extortion and the extent to which these individuals have gone to harm us is truly unfathomable. I absolutely and unequivocally never assaulted or harassed Ms. Pendley and I am truly sickened by these false claims."
It appears this ugly situation isn't clearing up anytime soon.