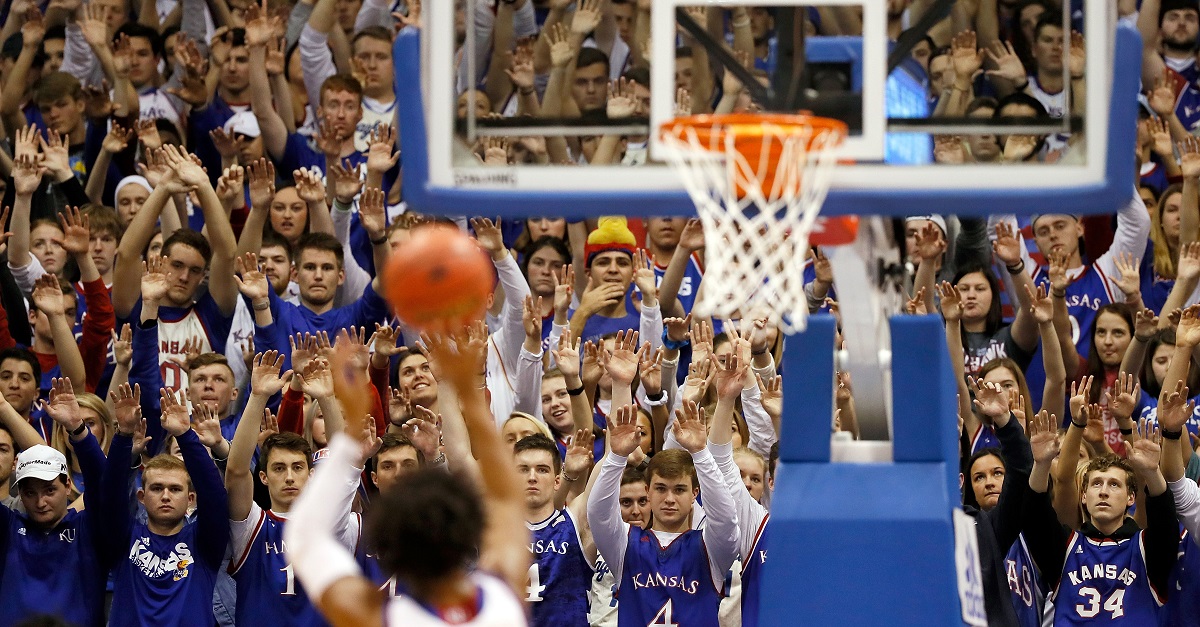 Jamie Squire/Getty Images
LAWRENCE, KS - JANUARY 20: Devonte' Graham #4 of the Kansas Jayhawks shoots a free throw during the game against the Baylor Bears at Allen Fieldhouse on January 20, 2018 in Lawrence, Kansas. (Photo by Jamie Squire/Getty Images)
There is fandom, then there are fans who go a wee-bit too far. Oh, hello there, die-hard Kansas Jayhawks fan.
According to the Lawrence Journal-World, University of Kansas police were called Wednesday after a fan entered the player dorm to offer some advice on free throws. According to the report, this happened multiple times prior to the cops finally being called.
Unfortunately, the police have not yet disclosed who the man was trying to offer advice to. Also, the police aren't currently looking to file criminal chargers. Of note as well, the man apparently kept showing up in team colors.
From a speculation standpoint, fans are already assuming the man wanted to help Udoka Azubuike, who missed six straight free throws late in a loss against the Oklahoma Sooners.
During Bill Self's weekly radio show, he acknowledged that he checked on Azubuike after the rough go for the big man on the charity stripe.
"I said, 'Doke, [did the] sun come up today? You OK? … I kind of put you out there, didn't I?" Self said of the exchange.

"He said, 'No, no, you didn't at all.' I said, 'I put you out there. I apologize for that. But I think you and I should get together and we've got to correct this, don't we?'"
Anyway, don't be the fan who goes to dorm rooms to offer advice to some of the best athletes on the planet. While I am no genius, it is pretty safe to assume they have it covered.