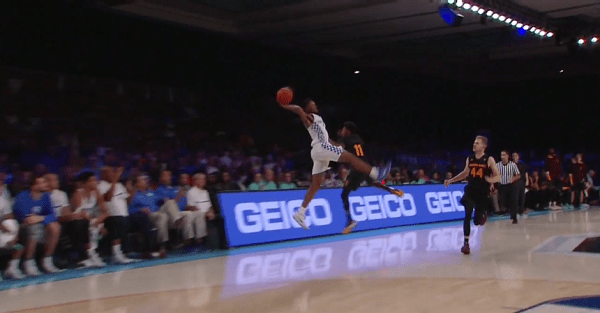 Clippit/bbornstein33
Kentucky's freshmen are diving all over the floor like they're a bunch of three-star players against Arizona State, but the best part of their play is when the chemistry clearly shows up. Kentucky has had plenty of opportunities to show off as the Wildcats are up 89-57 late in the second half on the Sun Devils.
RELATED: Kentucky gets some company with two more SEC teams entering AP Poll in week 4
This play illustrates just how much they get to show off with an unreal fastbreak that led to a Wenyen Gabriel backwards dunk.
If that doesn't get on SportsCenter Top 10 then what are we doing here? That is just unbelievable.