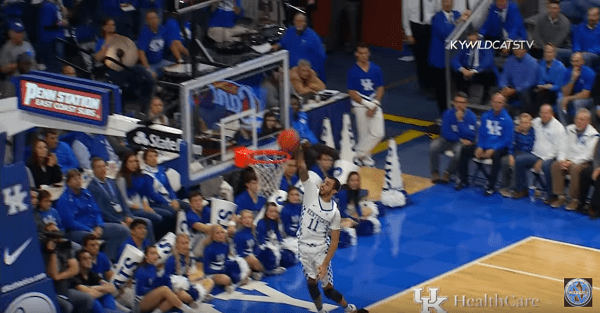 Kentucky Wildcats TV/YouTube
No. 1 Kentucky will enter Thanksgiving pretty hungry after an easy rollover of Cleveland State with a 101-70 score. It had more than its fair share of highlight plays and should feel pretty good going into the Thanksgiving break 5-0.
RELATED: Kentucky embarrasses Cleveland State with ridiculous alley-oop
Malik Monk led the Wildcats in scoring with 23 points and was followed by De'Aaron Fox's 16 points and 11 assists. Bam Adebayo had 14 points and seven rebounds. Mychal Mulder had 13 points off the bench while Wenyen Gabriel had a double-double of 10 points and 10 rebounds.