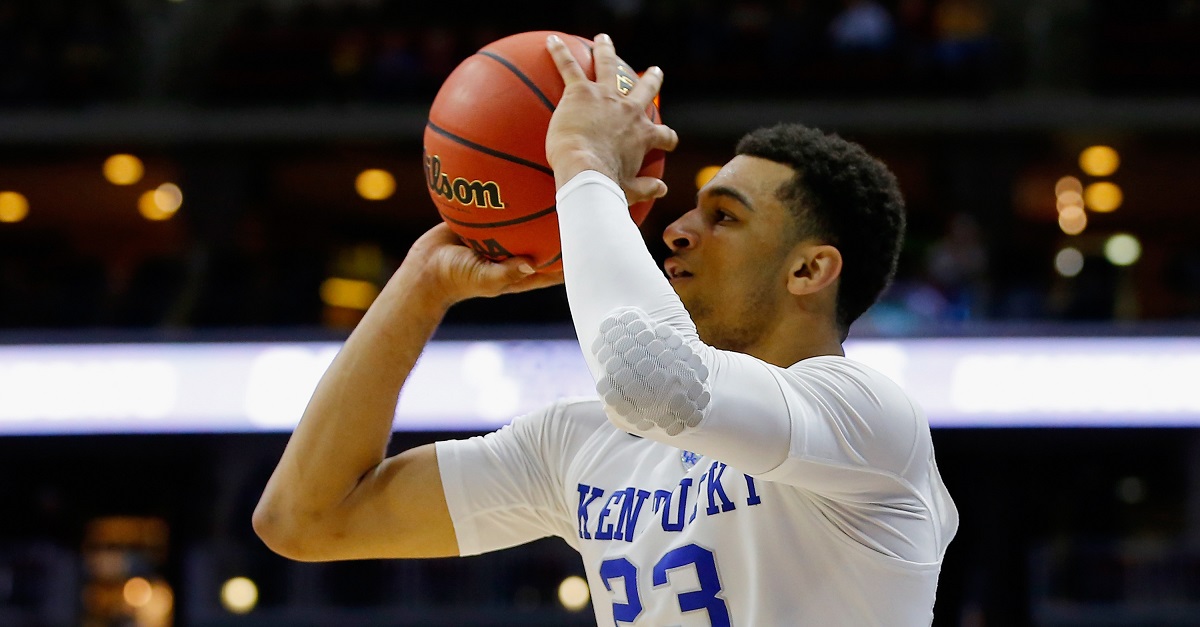 Kevin C. Cox/Getty Images
DES MOINES, IA - MARCH 17: Jamal Murray #23 of the Kentucky Wildcats attempts a 3-point basket against the Stony Brook Seawolves in the second half during the first round of the 2016 NCAA Men's Basketball Tournament at Wells Fargo Arena on March 17, 2016 in Des Moines, Iowa. (Photo by Kevin C. Cox/Getty Images)
Kentucky holds an annual Pro Day for NBA scouts and personnel each year ever since John Calipari took over the program. This year, most scouts are interested in big man Edrice "Bam" Adebayo, guard Malik Monk and guard De'Aaron Fox who are all freshmen and expected to go in the first round of the NBA Draft in 2017.
RELATED: Duke to bar NBA scouts from practices
While most players would try to show out in front of all the scouts and be "the man" for their team during scrimmages, Calipari has assured us that won't happen as he's already had a discussion with all of his players. He described it in a post on his site CoachCal.com:
"You come here, you're on a mission, and it's not about numbers. It isn't. It's, 'I want to be the best player. I want to be an efficient player. I want whatever I do to be able to transfer in that league.' That's what we talk about. The guys that don't get that, I call them sometimes delusional."
Kentucky's practice will be television on ESPNU on Sunday from 7-9 p.m. so everyone else knows exactly how good the Wildcats will be this year.
[h/t SNY.tv]