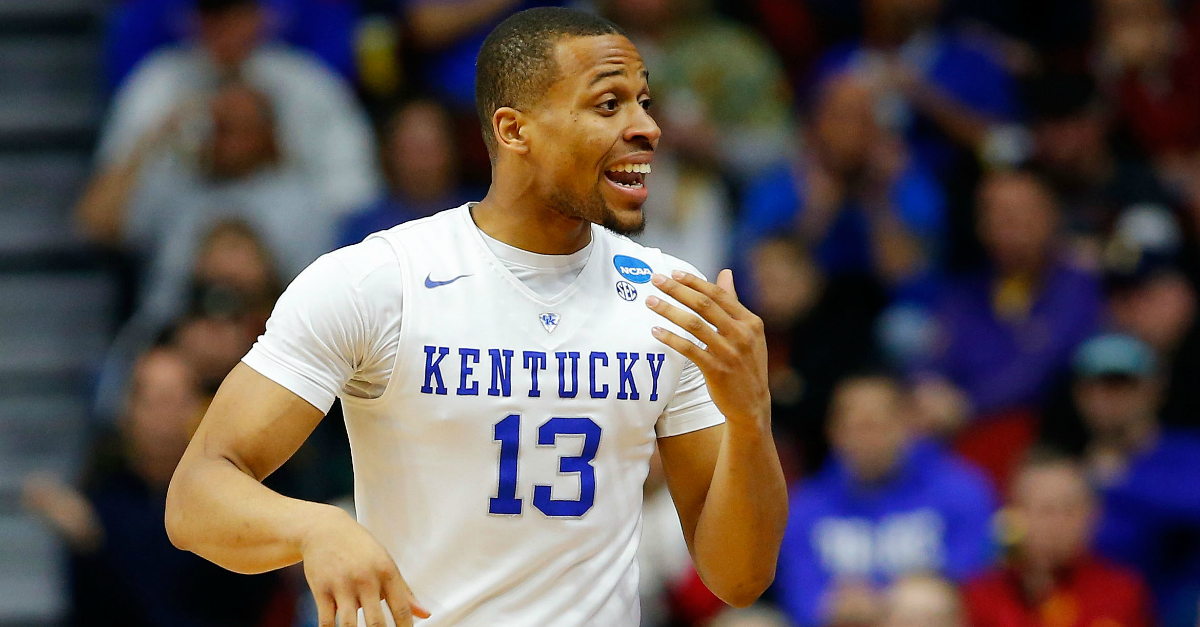 Kentucky will have at least one veteran coming back for the 2016-17 season in guard Isaiah Briscoe. He announced on Wednesday — the deadline to withdraw his name from the NBA Draft — that he will return to Kentucky and Wildcats fans will certainly appreciate that. He told Scout all about his decision to come back.
?I?m going back to Kentucky,? Briscoe said. ?There?s a better chance for my dream to come true. I feel like I?ll be able to showcase my talent and I trust Cal. I 100-percent know that Cal understands what he?s doing.?
?I had a long talk with [Kenny Payne] and I just think that it?s better for my future."
Briscoe averaged 9.6 points, 5.3 rebounds and 3.1 assists a game during his freshman season at Kentucky.
RELATED: UK ends up with four of top 15 players in 247Sports rankings
He will have to work on his shooting if he wants to get more time on the floor, especially with the recruiting class John Calipari is bringing in for this year. Most of those guys expect to start right away and could if Briscoe doesn't improve on his jumper this summer.