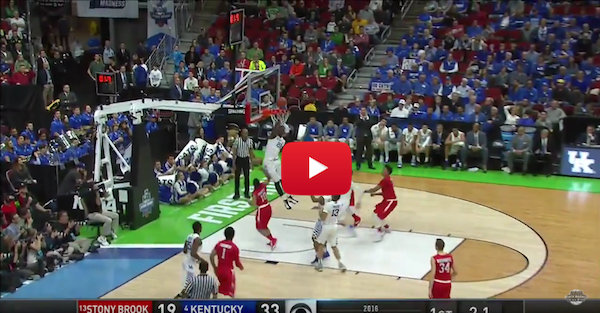 Kentucky was at its best defensively on Thursday against NCAA Tournament newcomer Stony Brook. They got the 85-57 win thanks to a NCAA Tournament single game record of 15 blocks. The Wildcats also shot 52.4 percent from the floor and held the Seawolves to 26.3 percent shooting.
Skal Labissiere had one of his best defensive games of the season with six blocks on his own and chipped in 12 points. Jamal Murray led Kentucky scorers with 19 points, Tyler Ulis had 10 points and seven assists while Isaiah Briscoe had 13 points and 11 rebounds for the lone UK double-double of the game. Alex Poythress also chipped in 12 points.
Kentucky will play Indiana for a good old-fashioned rivalry game in Iowa on Saturday.