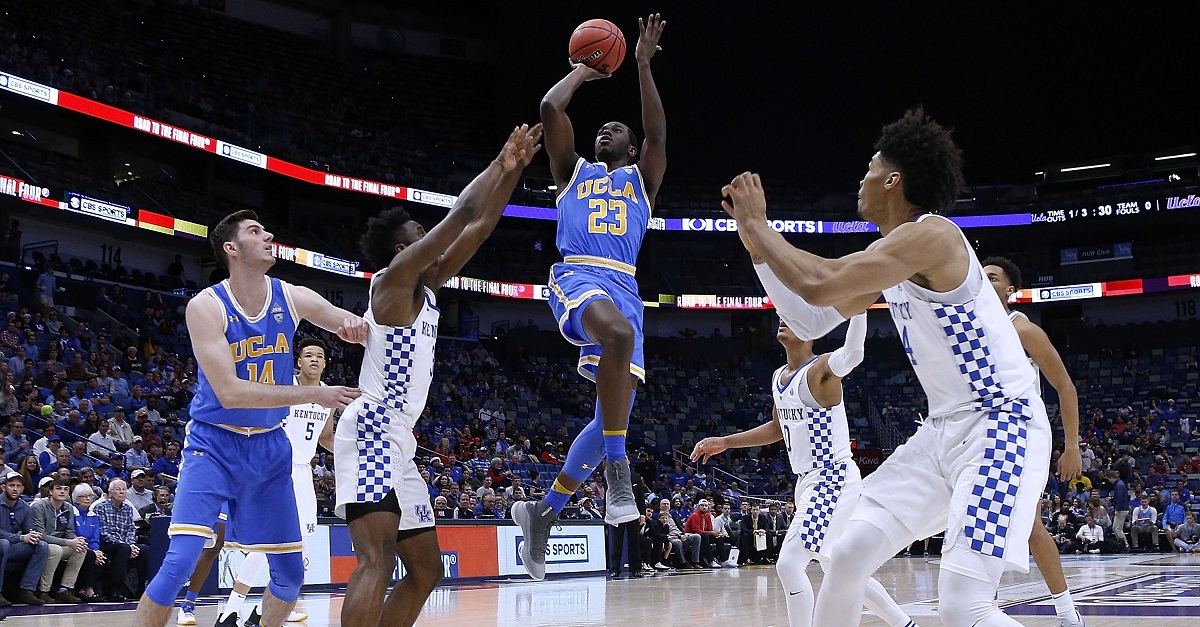 Jonathan Bachman/Getty Images
NEW ORLEANS, LA - DECEMBER 23: Prince Ali #23 of the UCLA Bruins shoots against Nick Richards #4 of the Kentucky Wildcats and Hamidou Diallo #3 during the first half of the CBS Sports Classic at the Smoothie King Center on December 23, 2017 in New Orleans, Louisiana. (Photo by Jonathan Bachman/Getty Images)
They say that basketball often comes down to a game of runs and the Kentucky-UCLA game was no different. Each team went on a few of their own runs throughout the game before UCLA finally took over in the last couple minutes to win 83-75.
Bruins guards Kris Wilkes and Aaron Holiday paced everyone with a game-high 20 points apiece and combined for eight boards to go with nine assists. Jaylen Hands scored 14 points off the bench while starters Prince Ali and Thomas Welsh has 12 and 13 points, respectively.
Kentucky was led by Hamidou Diallo's 18 points followed by Kevin Knox's 15 and Wenyen Gabriel's 16 points. The biggest difference maker in the game was the Wildcats shooting under 30 percent from beyond the arc while the Bruins shot 40 percent from downtown. While turnovers were exactly the same on both ends (14), UCLA had 12 steals, meaning they had more opportunities at fast break points off those steals.
Kentucky will play Louisville next on Friday and UCLA will play Washington State on Friday.