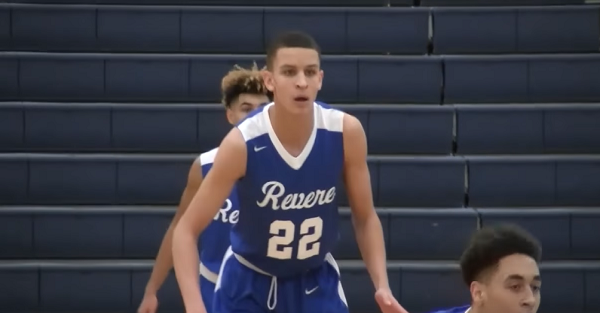 cleveland.com/YouTube
cleveland.com/YouTube
Larry Nance was known for his sky-high jumping and aerial attacks while he was in the NBA more than for his shooting or passing ability. He won the 1984 Slam Dunk Contest and his oldest son in Larry Nance Jr. looks like he will be on his way to doing the same. For now though, he will have to settle with the big announcement his youngest son Pete made by choosing where he will play his college ball:
The 6'8″, 180-pound forward surprised everyone with his commitment as he was fully expected to go to Michigan. However, he chose the rising Wildcats who made their first NCAA Tournament appearance ever this past season and it looks like their showing in the tournament has gotten them much needed attention.
Nance also had offers from Ohio State, Tennessee, Clemson, Florida and Purdue among others. The 247Sports Composite Rankings have him as the No. 17 small forward in the country for the 2018 class and the No. 2 recruit in the state of Ohio.
[h/t The Spun]