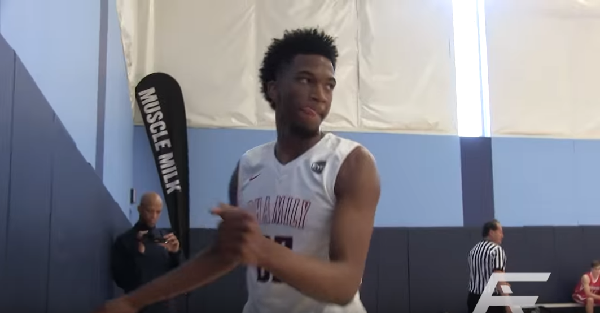 The rankings for the class of 2018 got a much needed update on 247Sports' website. One name that's been at the top of the list and is still there is Marvin Bagley out of Arizona. However, one name everyone has been wanting to see move up the rankings is that of Shareef O'Neal. Yes, the son of Shaquille who plays for the Windward School in Los Angeles, California.
RELATED: Marvin Bagley narrows list to 6
He was initially only a four-star player, but is now not only a five-star forward in the class, he's ranked as the No. 9 player by the recruiting service. He's behind guys like Bagley, the ridiculously tall Bol Bol — son of Manute — and Louis King.
RELATED: Shareef O'Neal's top three schools are not what everyone thought they would be
While the 2017 class hasn't even come close to getting everyone signed, it's never too early to start looking ahead to the next class. That's how the best recruiters do it and so expect these kids to get a whole lot more offers now that they're considered the cream of the crop.
RELATED: Bol Bol is making a name for himself with latest tournament play
Some names you should familiarize yourself with are Cameron Reddish, Romeo Langford, Khavon Moore, Darius Garland and Silvio De Sousa heading into the next recruiting cycle as they round out the top ten.