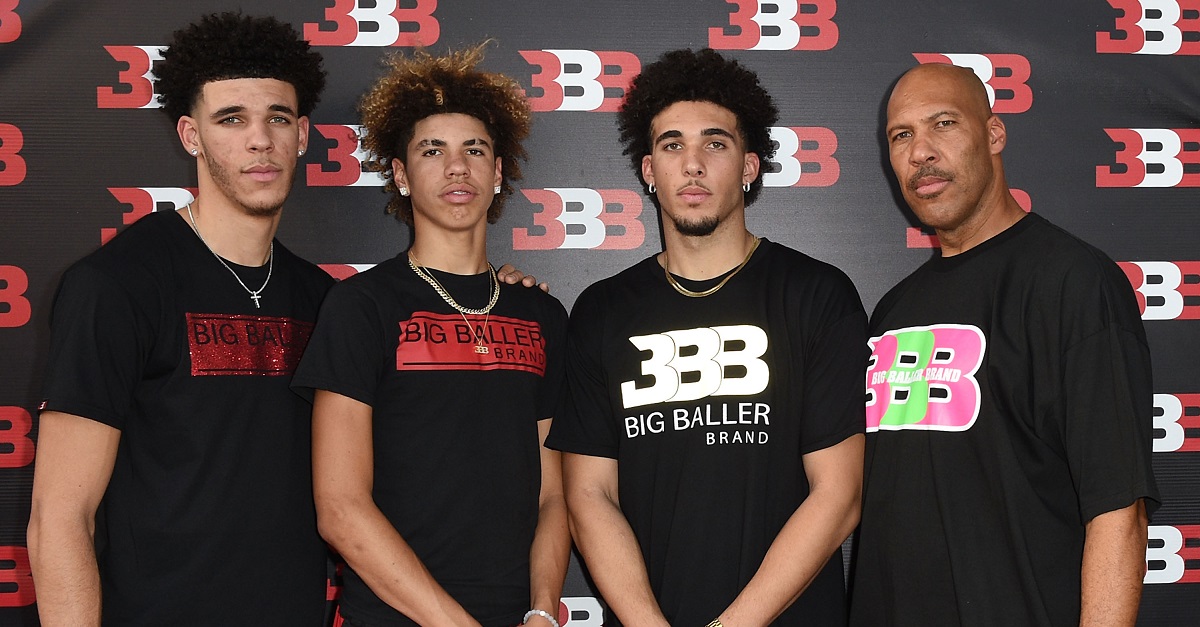 Joshua Blanchard/Getty Images
CHINO, CA - SEPTEMBER 02: (L-R) Lonzo Ball, LaMelo Ball, LiAngelo Ball and LaVar Ball attend Melo Ball's 16th Birthday on September 2, 2017 in Chino, California. (Photo by Joshua Blanchard/Getty Images for Crosswalk Productions )
LaVar Ball says the plan for his sons LiAngelo and LaMelo Ball will be to play together overseas after signing with an agent, according to Jeff Goodman of ESPN. The decision to sign with an agent will end any possibility for either to play at the collegiate level.
It was reported earlier this week that LaVar withdrew LiAngelo from UCLA after he was suspended indefinitely by the university for his role in a shoplifting incident in China last month. Many speculated whether or not LiAngelo would transfer to another school to continue playing basketball, but signing with an agent ends his collegiate career.
After his decision to withdraw LiAngelo from UCLA, LaVar decided that his youngest son, LaMelo, would also not play college basketball. LaVar said his primary goal for his two sons is for them to go somewhere together where they can play and get back onto the court.
"I don't care about the money," LaVar Ball said on Thursday morning. "I want them to go somewhere where they will play them together on the court at the same time. The priority is for the boys to play on the same team."
The report indicated that overseas clubs in Europe and Asia have expressed interest in signing the two players, but did not say a deal has been signed yet.