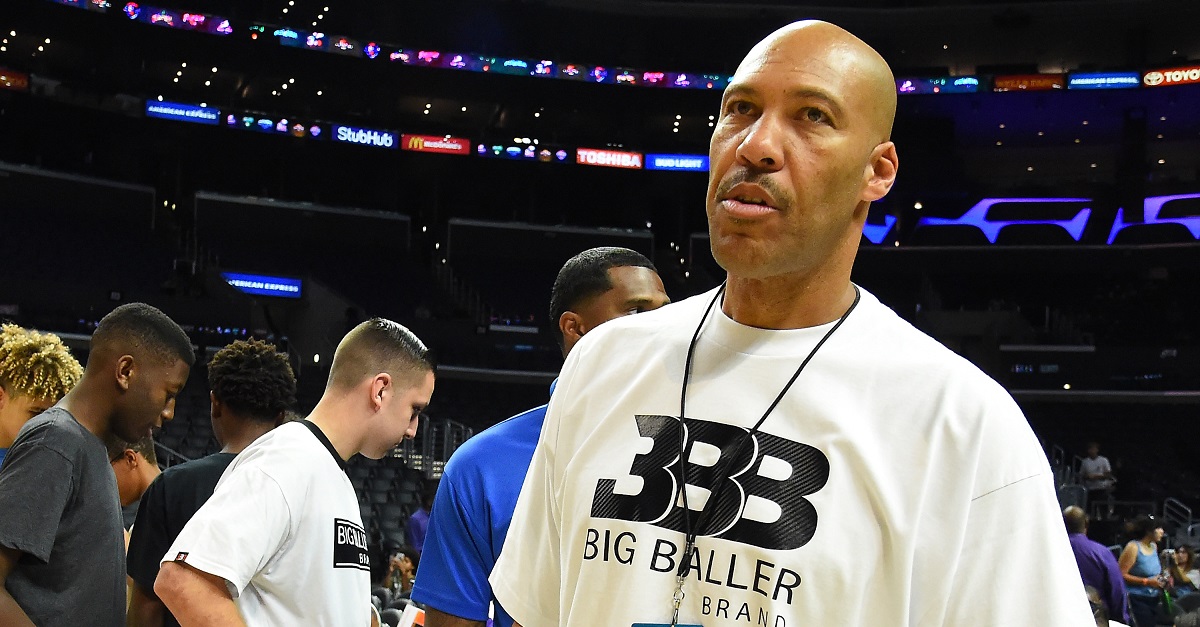 ayne Kamin-Oncea/Getty Images
LOS ANGELES, CA - AUGUST 13: LaVar Ball attends the BIG3 at Staples Center on August 13, 2017 in Los Angeles, California. (Photo by Jayne Kamin-Oncea/Getty Images)
As a resolution has been made against three UCLA men's basketball players accused of shoplifting in China, many are beginning to debate what sort of punishment the university should give the players in question.
The three players — LiAngelo Ball, Jalen Hill and Cody Riley — were each detained for apparently shoplifting sunglasses from a Louis Vuitton store last week while the team was in China ahead of its regular-season opener against Georgia Tech. The players did not play in the Bruins' 63-60 win over Georgia Tech and arrived back in the United States on Tuesday after President Trump asked China President Xi Jinping to help resolve the case.
Now that the players are back home, many are curious how the university will handle a potential punishment for the trio. Most believe that a suspension of some number of games is necessary, but exactly how many games has been debated. ESPN analyst Jay Williams believes the players should be sat down for a few games, while Seth Greenberg doesn't quite agree.
?A couple of games?! Are you kidding me!? Greenberg yells. ?A couple of games, maybe more, we?re talking about kids,? Williams says. Greenberg responds, ?I don?t care about kids! You?re taking your team to another country, a different culture, they steal things in three different stores allegedly, to me, that?s egregious. You?re representing your family, you?re representing your university, you go to another country and you?re representing your country.?
?They should not be able to play this year! This is an embarrassment!? Greenberg says. Williams responds, ?This whole year? So when do we come back to this, Seth, about having teachable moments for our youth?? Greenberg responds ?That?s a great teachable moment,? and Williams continues ?They?ve just gotten shamed all over national TV.? Greenberg interrupts with something about campus, and Williams continues ?Donald Trump is talking about it, fine, have a three-game suspension. I think they?ve learned their lesson from that.?
As the two had a heated exchange over the possible punishment, Greenberg said that the players should not be able to play this season. He called their actions an embarrassment and even said they should "unplug and reboot somewhere else."
All of the charges against the players were reportedly dropped so the only punishment the players will receive would come from the university. President Trump tweeted Wednesday morning asking if the players would thank him for getting involved because they were facing 10 years in prison.
The players are scheduled to speak at a press conference Wednesday afternoon with head coach Steve Alford and athletic director Dan Guerrero.