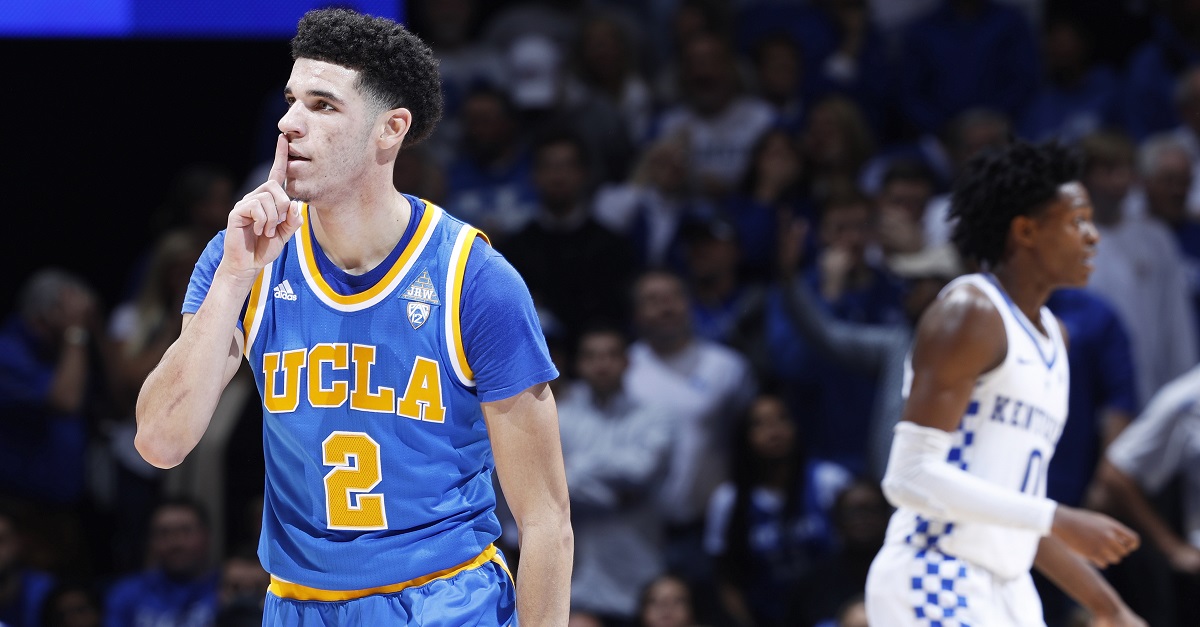 Joe Robbins/Getty Images
LEXINGTON, KY - DECEMBER 03: Lonzo Ball #2 of the UCLA Bruins reacts after making a three-point basket against the Kentucky Wildcats in the second half of the game at Rupp Arena on December 3, 2016 in Lexington, Kentucky. UCLA defeated Kentucky 97-92. (Photo by Joe Robbins/Getty Images)
LaVar Ball has been doing most of the trash talking when it comes to hyping up his son Lonzo before the NBA Draft. However, it seems that the oldest of his sons has taken up some of the family pastime as he's already saying why he's the best player in the draft and should be picked ahead of presumed No. 1 Markelle Fultz.
RELATED: Lonzo Ball declares for NBA Draft
During an interview with ESPN 710 LA, Ball said that he was the better player. "Markelle's a great player, but I feel I'm better than him," he said. He also said he was the better leader. "I think I can lead a team better than him," Ball added. "Obviously he's a great scorer — he's a great player, so I'm not taking that away from him."
Their situations were completely different as UCLA had a ton of more talent around Ball in Bryce Alford, T.J. Leaf, Thomas Welsh and Aaron Holiday. That already is considerably more than Fultz had to work with and if Ball is going to talk about leading people, he should probably look at his last game as a Bruin. He seemed to give up part way through the game and was going through the motions at times.
While Ball had more assists and rebounds per game, he didn't have to score nearly as much since the rest of his team was able to do so, unlike Fultz who had to do just about everything for the Huskies to even win nine games during the season. The coach was also fired after the season for that failure to capitalize on Fultz's talent and to make the NCAA Tournament in several consecutive seasons.