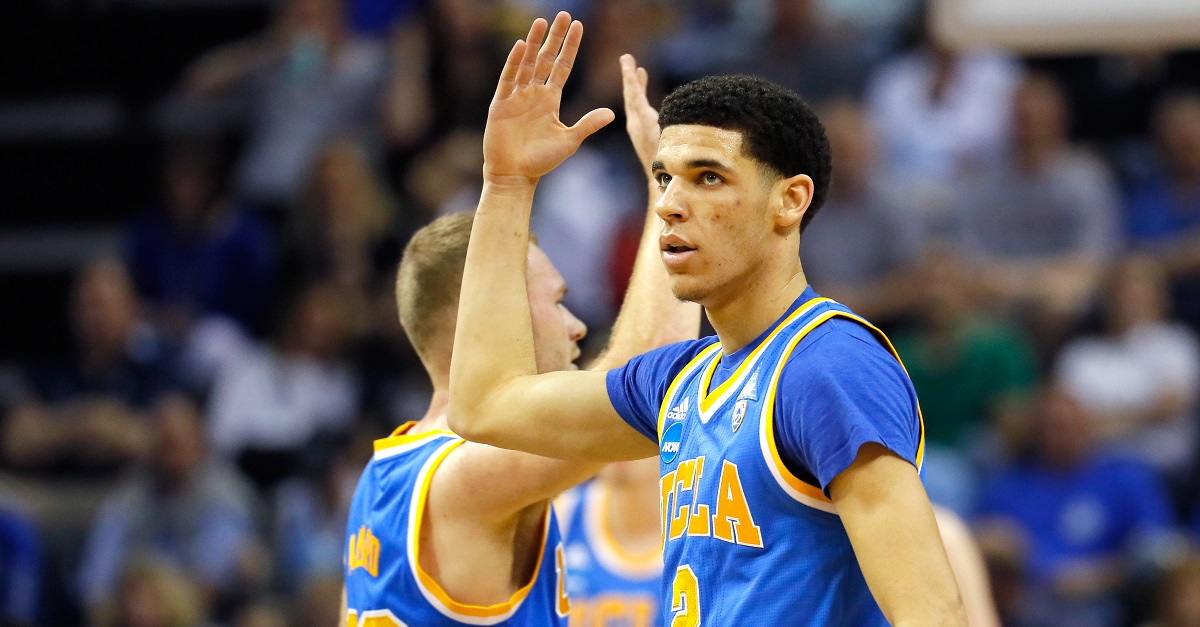 Kevin C. Cox/Getty Images
MEMPHIS, TN - MARCH 24: Lonzo Ball #2 of the UCLA Bruins celebrates with teammates after a play in the first half against the Kentucky Wildcats during the 2017 NCAA Men's Basketball Tournament South Regional at FedExForum on March 24, 2017 in Memphis, Tennessee. (Photo by Kevin C. Cox/Getty Images)
Saturday started the process for the NBA to invite certain players to its combine in May and most of the big name players received invites. Guys like Lonzo Ball, Markelle Fultz, Jayson Tatum, Josh Jackson and Justin Jackson definitely got an invite, but they are all going to be drafted in the top ten, which is undoubtedly why one of them has decided to skip the combine.
RELATED: LaVar Ball reportedly screwed his son out of potential deals with Nike, Adidas and Under Armour
While Ball is a guaranteed top five pick, there are still some warts in his game that teams would probably liked to see addressed at the combine, but he'll have to do that in private workouts it seems.