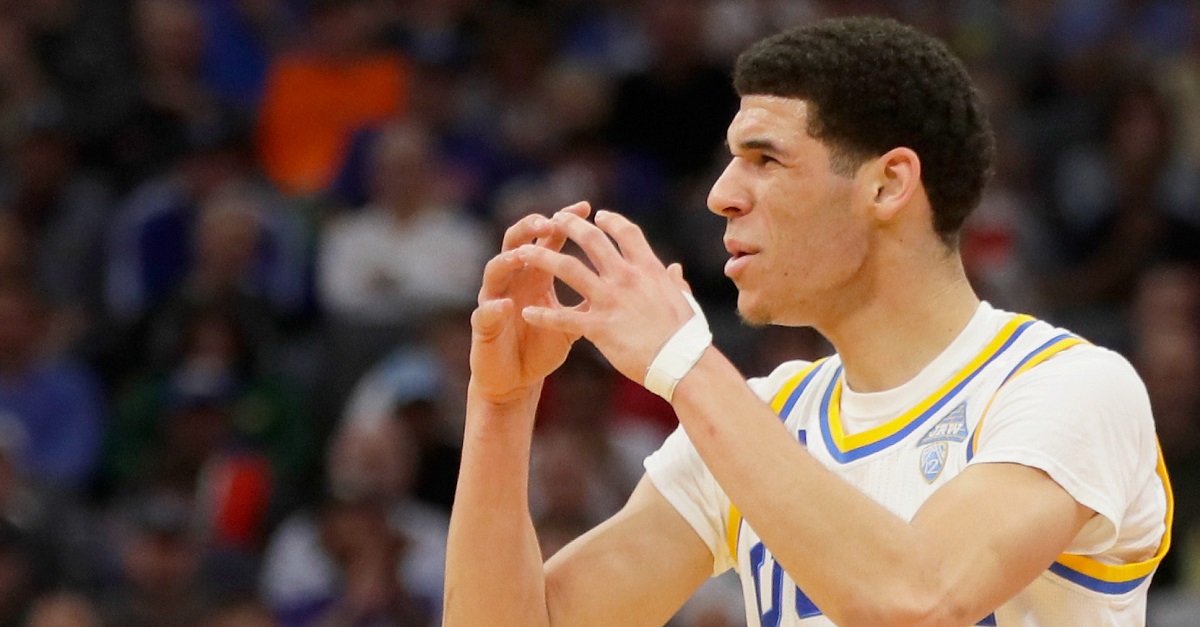 Jamie Squire/Getty Images
SACRAMENTO, CA - MARCH 19: Lonzo Ball #2 of the UCLA Bruins signals to his team against the Cincinnati Bearcats during the second round of the 2017 NCAA Men's Basketball Tournament at Golden 1 Center on March 19, 2017 in Sacramento, California. (Photo by Jamie Squire/Getty Images)
Lonzo and LaVar Ball were completely shut down by all of the major shoes companies when they tried to sell them on the idea of getting behind the up-and-coming star. So LaVar decided he had to take things into his own hands and now his own brand, Big Baller Brand, has released his son's first shoes that you can get for a reasonably affordable $495!
RELATED: LaVar Ball reportedly screwed his son out of potential deals with Nike, Adidas and Under Armour
And those weren't the only pair they were selling:
And if the shoes weren't bad enough there are also some slides to go with it:
Good luck finding the money to pay for all of that. No wonder Nike, Adidas and Under Armour all shut them down. Those prices aren't reasonable at all. It probably doesn't help that the younger Ball hasn't played a single possession in the NBA either.