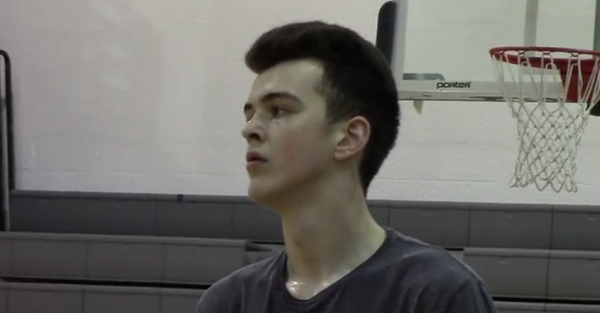 InsideTheU.com/YouTube
InsideTheU.com/YouTube
Five-star center Balsa Koprivica isn't a name that a lot of people are familiar with yet as he is a 2019 recruit, but he will be opening some eyes soon. He's already gotten onto Louisville's radar and that has earned them a visit next week from the 7-footer according to his AAU coach Brad Augustine.
Augustine also told InsideTheVille that the Cardinals are at the "forefront" of his recruiting and have even gone overseas to watch him play.
"Coach Pitino has done a great job communicating with him," Augustine said. "I have to give a lot of credit to Jordan Fair (assistant coach). He's been on Balsa non-stop and travelled to Slovakia to watch him play. They've done a very good job with their presence and communication that he's a major priority for them."
Augustine did say that there is no clear favorite, but Louisville is definitely high on his list. The 7-foot, 240-pound center is ranked as the top center and No. 7 overall recruit in the class of 2019 according to 247Sports. He's already got offers from Arizona, UCLA, USC, Florida and UConn among several others.
Here he is going through an individual workout: