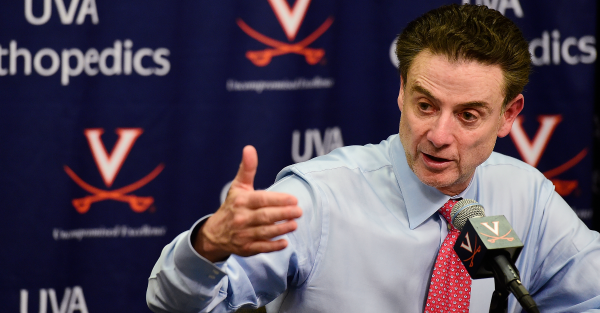 Patrick McDermott/Getty Images
Patrick McDermott
The NCAA has officially handed Louisville its notice of allegations for everything involved in the prostitution scandal that occurred under the watch of former director of basketball operations in Andre McGee. Former escort Katina Powell, who wrote the book Breaking Cardinal Rules: Basketball and the Escort Queen, alleged that McGee arranged multiple parties for prospective recruits from 2010 through 2014 in which he paid for women to strip for and have sex with recruits, according to ESPN.com's John Barr.
RELATEDL Rick Pitino has started playing the blame game with escort scandal
Louisville now has 90 days to respond to the notice of allegations which includes four Level I charges according to ESPN's Dana O'Neill. One of them is against Pitino, another against former assistant Brandon Williams and two are against McGee. Pitino claimed he had no knowledge of anything happening and he could have been slapped with the "lack of institutional control" charge, but was charged with "failure to monitor the program" which will likely mean a less severe punishment.
RELATED: Calipari takes clear shot at Pitino in podcast
Louisville enacted a self-imposed postseason ban for this last season in hopes of taking preemptive action against the NCAA possibly levying any other punishments against the team. O'Neill also said that Pitino could very well face a multi-game suspension next season (2017-18) based on previous cases.
[h/t Bleacher Report]