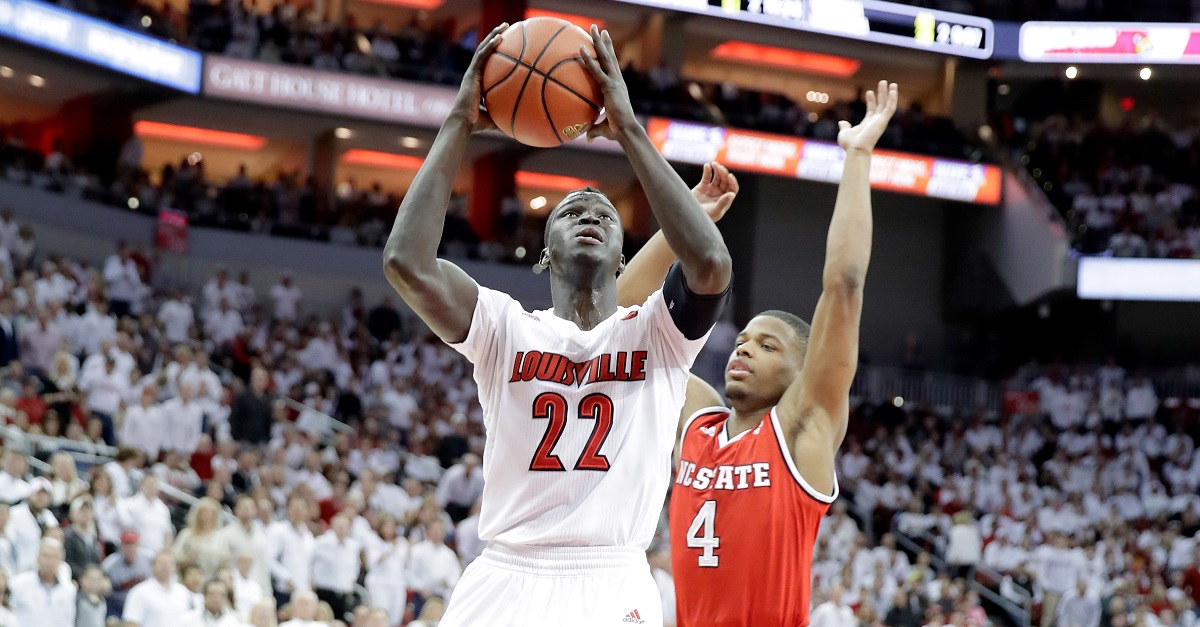 Andy Lyons/Getty Images
LOUISVILLE, KY - JANUARY 29: Deng Adel #22 of the Louisville Cardinals shoots the ball during the game against the North Carolina State Wolfpack at KFC YUM! Center on January 29, 2017 in Louisville, Kentucky. (Photo by Andy Lyons/Getty Images)
Louisville is quietly having a pretty great season and is third in the ACC right now with a 7-3 conference record and will still be ranked in the top 25 when the polls come out later today. However, their game against Virginia tonight just got a lot harder with a couple of one-game suspensions.
RELATED: Duke in unfamiliar territory with latest loss to Louisville
Coach Rick Pitino described the situation and how disappointed he was in the two young men for their poor decision-making.
"After we returned to Louisville, I boarded the team bus and told them how proud I was of them, but the most important thing now is to get their rest as we had an early morning practice and had to travel. For some reason, Mangok and Deng chose to break curfew and were out very late. This is an extremely big game for our basketball team and it would be an understatement to say that I am extremely disappointed in both young men. That being said, we will move forward and put forth a great effort with a depleted team. Mangok is no longer a captain of our team. Donovan Mitchell has now been inserted in that role."
Louisville was already down to only 11 scholarship players and another two were out with injuries in Tony Hicks and Quentin Snider. Now the Cardinals will be playing with only seven scholarship players and one big man against a solid defensive team in Charlottesville tonight.
[h/t GoCards.com]