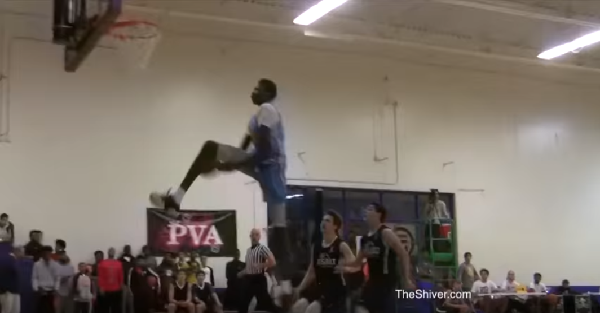 Bol Bol, son of NBA legend Manute, is a freak athlete and could still be growing. He already stands at 6'11" and is only a sophomore in high school.
---
RELATED: Bol Bol is starting to make a name for himself
---
His latest exploits are something you have to see to believe. The big center — who has offers from Creighton, St. John's, Kansas and New Mexico State already — not only got the initial steal, but took the ball down the court and threw down this nasty between-the-legs dunk. The Olathe, Kansas product is definitely going to be getting a lot more looks from colleges after this video gets around.