While fans around the country get excited for the 68-seed NCAA Tournament, also known as March Madness, it's safe to say our emotions about the weeks-long event pale compared to those of the NCAA due to how much money it generates — a number we'll dig into shortly.
We'll also point out that the event does well for online sports betting. In 2022, more than $3.1 billion was wagered on the tournament by 45 million people, according to the American Gaming Association.
So, just how much money does March Madness generate for the NCAA? A whole lot of moolah.
March Madness Accounts For Nearly All of NCAA's Annual Revenue
RELATED: Top 5 NBA Prospects to Watch During the 2023 NCAA Tournament
Let's just say the only "madness" in March Madness isn't a No. 15 or No. 16 seed winning — it's the percentage of revenue that this event brings in for the NCAA. In 2022, the NCAA earned $1.14 billion in revenue, and March Madness accounted for about $1 billion of that. As you already know, players don't receive any of that revenue but can take part in NIL (name, image, likeness) deals. NIL deals became possible after a Supreme Court ruling in 2021.
Where does the money come from? Broadcasting deals. In 2023, these deals will make up $873 million in revenue.
Right now, the NCAA is nearing the end of its initial 14-year deal with CBS and Turner Broadcasting, which was valued at $10.8 billion. However, in 2016, the two sides extended the agreement through 2032 for an extra $8.8 billion. The NCAA says that 90% of the money collected goes to "member schools" and, based on the team's performance, they receive monetary benefits.
For example, in the 68-seed NCAA Tournament, $170 million was pooled in 2022. Every team that plays will earn its conference a payment. The payment is based on the conference's performance over a six-year rolling period. Teams will earn one unit (nearly $340,000 in 2022).
As you can imagine, this is a massive boon to the pockets of smaller schools and conferences.
After the money is sent out, the NCAA then urges conferences to divvy it out to their member schools, while smaller conferences use it initially to cover expenses and then divide it up.
Financial Comparison: Men's Basketball vs. Women's Basketball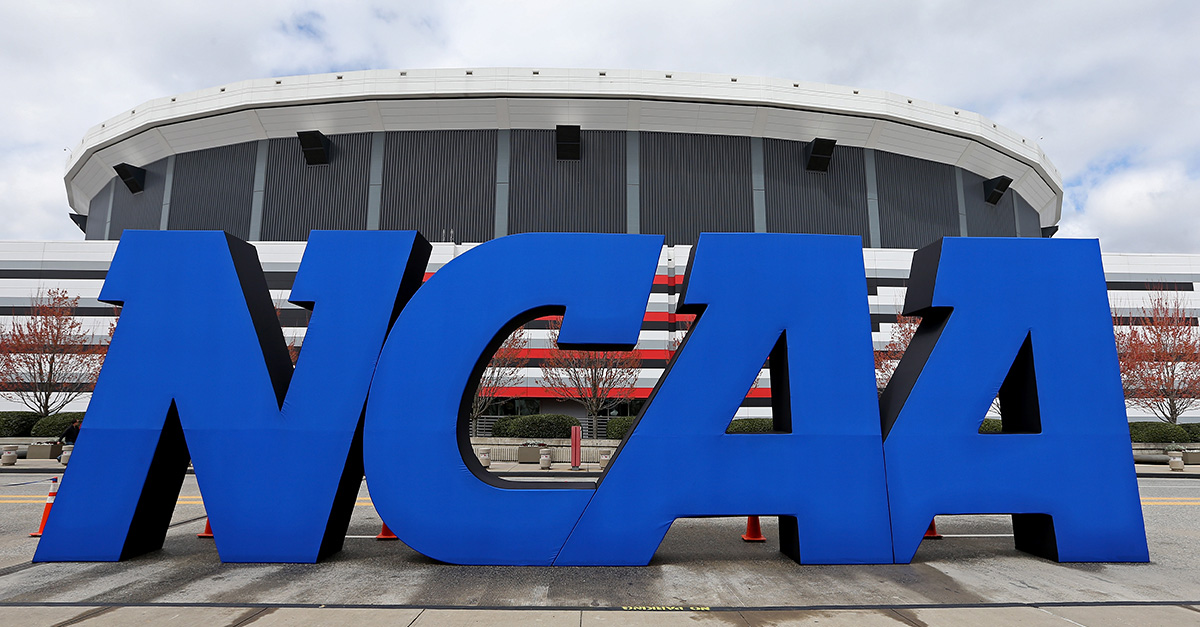 While the men nearly had a unit size of about $340,000, the women's unit size was about $340,000 less than that — meaning their unit size is $0. However, the men's tournament generates 90% of the revenue.
The NCAA revealed that the women's tournament could be worth $81 million to $112 million annually. It is considering selling women's basketball tournament rights as its product. The NCAA has a 14-year, $500 million deal with ESPN for airing its games, but that deal covers 24 collegiate championships, including the women's tournament and tournaments like the College World Series.
In 2019, there was quite a disparity in net income.
The 2019 men's tournament brought in $865 million on a budget of $28 million, while the women's tournament lost $2.8 million on nearly half the men's tournament budget. Read that again: the women's tournament LOST $2.8 million. That figure was more than another NCAA championship, per the New York Times.
The good news for the women's side of March Madness? Ratings are up. South Carolina's win in last year's championship game was the most-watched women's title game since 2004, with 4.85 million people tuning in, an increase of 18 percent from 2021 and 30 percent from 2019. Where eyeballs go, dollar usually follow.
NCAA Basketball March Madness FAQ
When Did NCAA Tournament Begin Its Current Iteration?
The first 60-plus-team NCAA Tournament started in 1985. The first-ever tournament was back in 1939.
How Many Teams Play In The NCAA Tournament?
As of 2023, 68 teams compete in the NCAA Tournament. The first round is the First Four, with eight teams competing for a seed in the 64-team tournament.
How Much Money Goes To The NCAA?
According to its Finances of Intercollegiate Athletics report, the NCAA will receive whatever money is left over after it is spread to the schools.
How Much Money Will March Madness 2023 Generate?
The NCAA will bring in close to $875 million from the NCAA men's tournament, from broadcasting deals and licensing fees.
Want More Sports News?
Get the biggest and best sports news sent directly to your inbox.