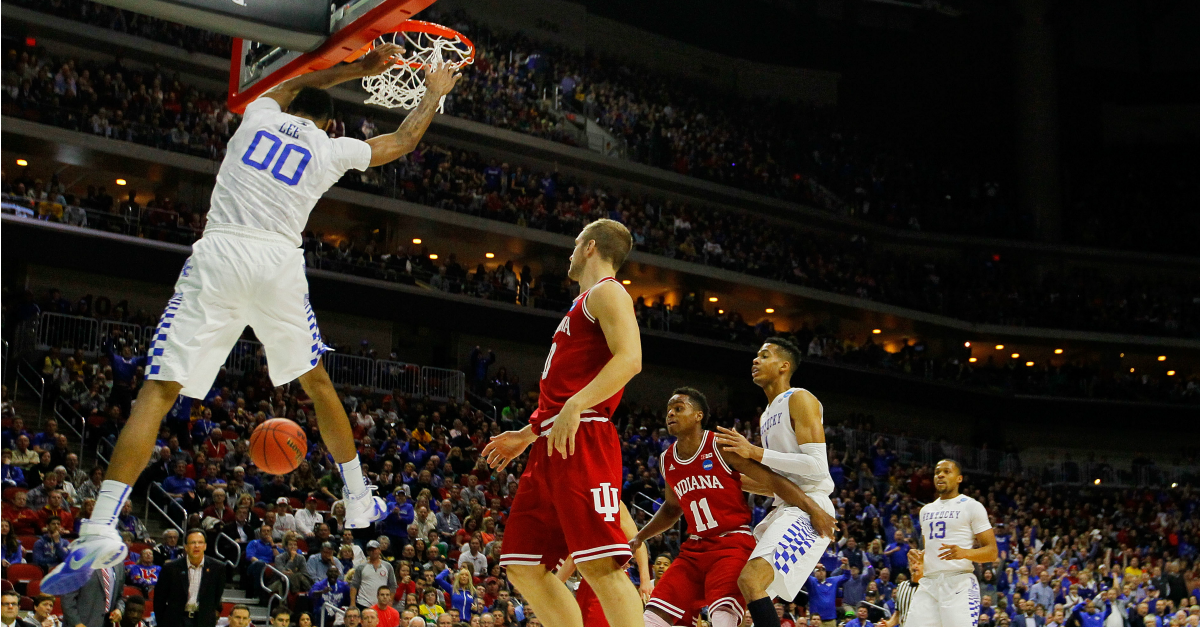 Marcus Lee still has one more year of eligibility left if he wants to go back to Lexington and play for coach Calipari. However, it sounds like he will keep his name in for the NBA Draft in June. That's about what he said at the NBA Combine in Chicago on Thursday.
"I'm a solid 85%, 87% (to leave school) right now," Lee said. "I still have a couple things to do."
Lee is competing at the combine after originally being named as an alternate for the event. A 6'9" forward, he averaged 6.4 points, 6.0 rebounds and 1.6 blocks in 21.8 minutes this season. He could turn out to be similar to another Wildcat in Trey Lyles. Lee is an inch shorter and never truly got to showcase all of his skills like Lyles and could end up being a steal for someone late in the draft.