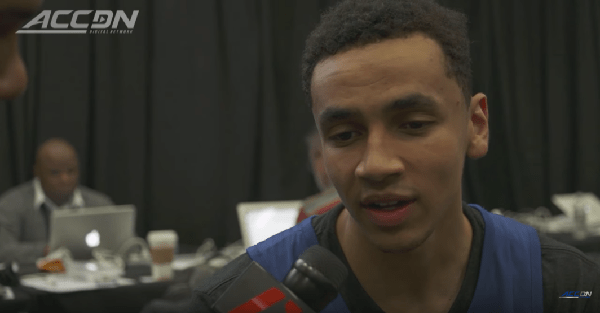 Marcus Paige had an incredible four year run at North Carolina and now that it's come to a close and he is getting ready for the NBA Draft, it's time to make comparisons. He holds the school record for most three-pointers in a career and so you might think he would compare himself to other great lefty shooters like Cuttino Mobley or Lamar Odom even (I know, the height thing is an issue), but that's not what he was thinking.
RELATED: Watch Marcus Paige make UNC history
Campus Insiders' Jordan Cornette sat down with the former Tar Heel to talk about the national title game and who Paige thinks he plays like the most. Paige thinks that his best NBA comparison is Mike Conley of the Memphis Grizzlies. Conley is a former top-5 pick from the 2007 draft and has been a fantastic leader for his team. Paige goes on to say that the leadership, ball handling, shooting and ability to do a little bit of everything is what makes them so alike.