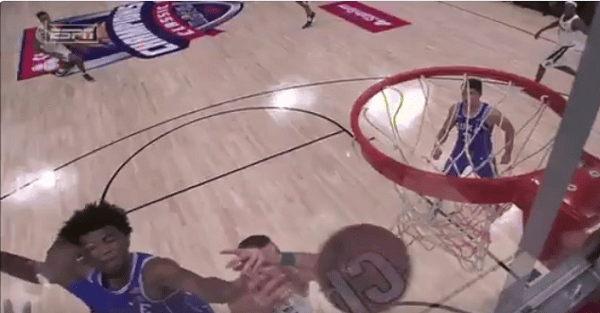 @FanSportsClips/Twitter
@FanSportsClip/Twitter
Duke suffered a serious scare against Michigan State in the Champions Classic when star freshman Marvin Bagley was poked in the eye in the first half. The Blue Devils ended up winning 88-81, but it was not an easy win to start the season. Here was the play and it looks like it was friendly fire:
Bagley did not play in the second half at all, but it appears that was completely precautionary
In ten minutes of action, Bagley recorded four points, six rebounds, a steal and a block. He had a combined 49 points in the two games before that one and had looked good in his short time on the court against the Spartans.