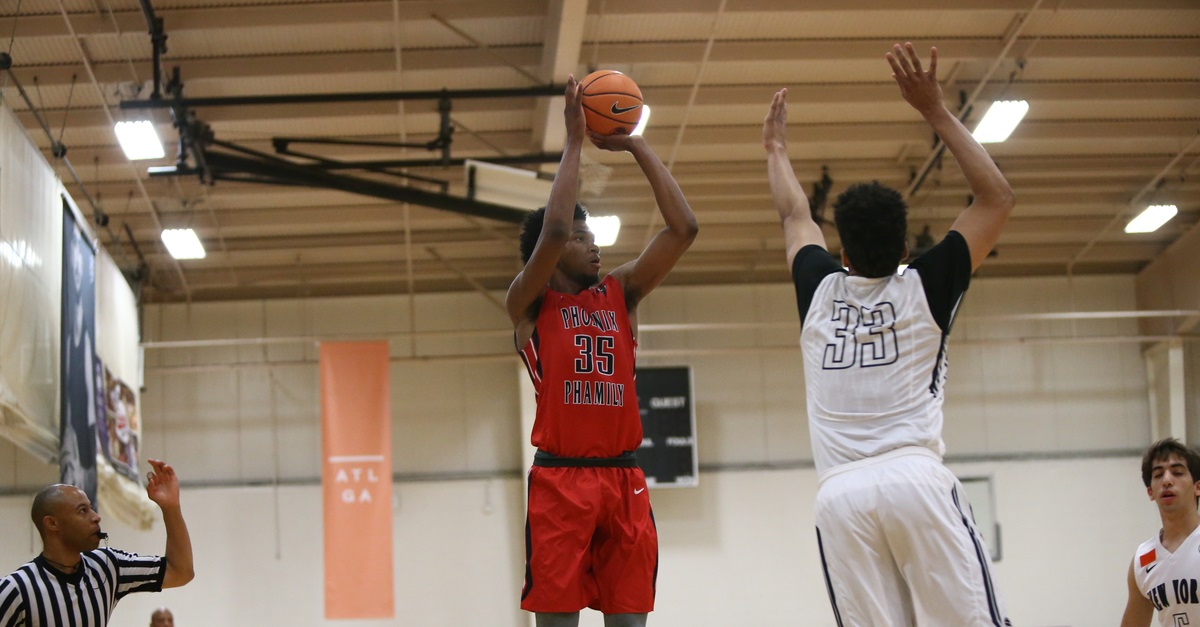 Jon Lopez/Nike EYBL
Atlanta, GA - MAY 27: Nike EYBL. Session 4. Marvin Bagley III #35 of Phoenix Family shoots. (Photo by Jon Lopez)
Marvin Bagley is the top recruit in the country and he's already got a Duke visit coming up, but it sounds like he has two more planned for sure. He currently has a top six of Duke, Arizona, USC, Kansas, UCLA and Kentucky with the Blue Devils getting a visit right after the Peach Jam finishes this weekend. It would also seem he's giving two more of those schools a visit as well:
RELATED: Marvin Bagley makes good on visit promise, announces date for it
The 6'11", 220-pound forward out of Arizona will have to divide up two more official visits between Kentucky, Kansas and UCLA, which will likely prove pretty tough since those are all top tier and blue blood programs. Wherever he goes though will immediately become a better program as he is supposed to be the top pick in the 2019 NBA Draft as well.