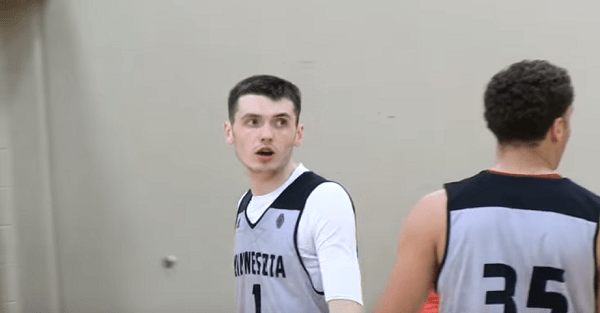 BallIsLife/YouTube
BallIsLife/YouTube
Five-star power forward Matthew Hurt still has another two years before he ends up on a college campus, but he is taking his recruiting very seriously. His father, Richard, tells Scout that Matthew has five unofficial visits set up and is expecting visits from assistants of the teams he will see.
Louisville, Indiana, Duke, North Carolina and Kentucky will all get unofficial visits from the 6-foot-9, 205-pound forward. He is rated as the No. 5 overall recruit by ESPN and the No. 2 power forward behind top overall recruit James Wiseman.
Hurt will be at Duke for their Countdown to Craziness on Oct. 20 and then at UNC the next day. He will be at Kentucky, Louisville and Indiana Sept. 28 through Oct. 1.
Here are some of his highlights: