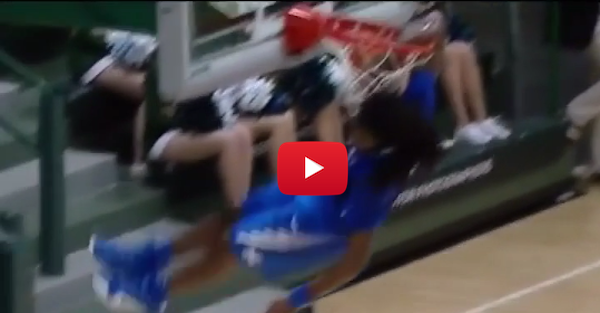 Memphis forward Shaq Goodwin had a wide open dunk against Tulane and took full advantage with this Vince Carter-like dunk.
However, the refs and the announcers didn't seem to care too much for the dunk though as he was given a technical foul and the announcers called it a "classless" move. You decide with the longer version of the video here:
When are we going to let kids be kids and have some fun playing the game? For a lot of these student-athletes this is their last chance at competing at a high level and they deserve to enjoy it. He had a wide open dunk and no one was trying to stop him. What's he supposed to do? Jump stop and lay up the ball with two hands? If you don't want him to dunk that ball then have someone foul him or contest the fastbreak.
Tulane ended up winning anyway though 94-87.