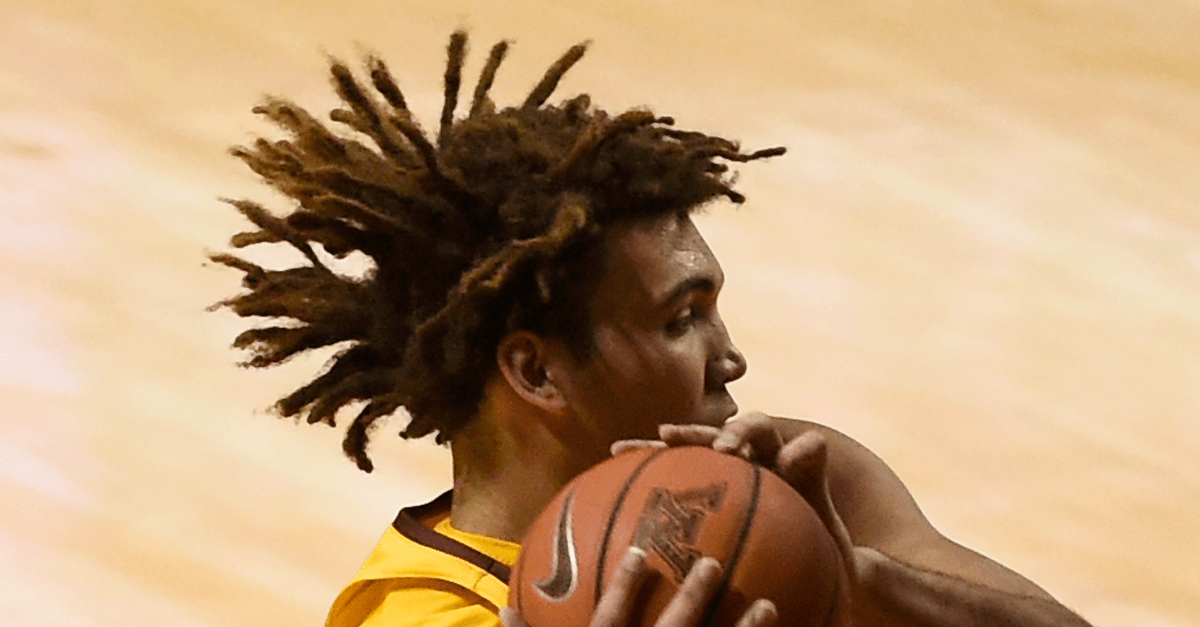 Hannah Foslien/Getty Images
MINNEAPOLIS, MN - JANUARY 21: Reggie Lynch #22 of the Minnesota Golden Gophers grabs a defensive rebound against Ethan Happ #22 of the Wisconsin Badgers during the first half of the game on January 21, 2017 at Williams Arena in Minneapolis, Minnesota. (Photo by Hannah Foslien/Getty Images)
Minnesota Golden Gophers suspended player Reggie Lynch has dropped his appeal and is now out of the university completely. This comes only a few hours prior to his appeal hearing scheduled to take place at the school.
Lynch was suspended until August 1, 2020 due to sexual misconduct, but was recently allowed back to practice.
For context (Lynch's statements from Thursday will follow it):
An investigation by Minnesota's Equal Opportunity and Affirmative Action office found Lynch was "responsible" for an April 28, 2016 "sexual misconduct incident."
Unfortunately, this isn't the first time Lynch has gotten in trouble for horrific behavior.
In May 2016, Lynch was arrested for a sexual assault that also took place in his dorm room. For the sake of clarity, the police declined to press charges, citing a lack of evidence. The university, which did an investigation, cleared him as well.
While a lot of the information in regard to Lynch's past falls in the scuttlebutt category, sexual assault victim advocate Abby Honold has gone on the record stating that she's spoken to "numerous" women who have fallen victim to his behavior.
Here is Lynch at his presser:
"I did not commit any of the acts I'm accused of," Lynch said at a news conference in his attorney's office. "In today's climate people automatically assume you're guilty."

"My friends, family and anyone who knows me knows the truth; I have never and would never commit any of the acts I am being accused of," Lynch said. "As the son of an amazing mother, I respect all women. I have become a victim of false allegations, and it deeply saddens me to what that can do to someone's life."
As for Minnesota itself, the university keeps finding itself in the middle of sexual misconduct scandals. Three basketball players were suspended in 2016 for tweeting out a video of a threesome, and the other was about the football program's gang-rape debacle.