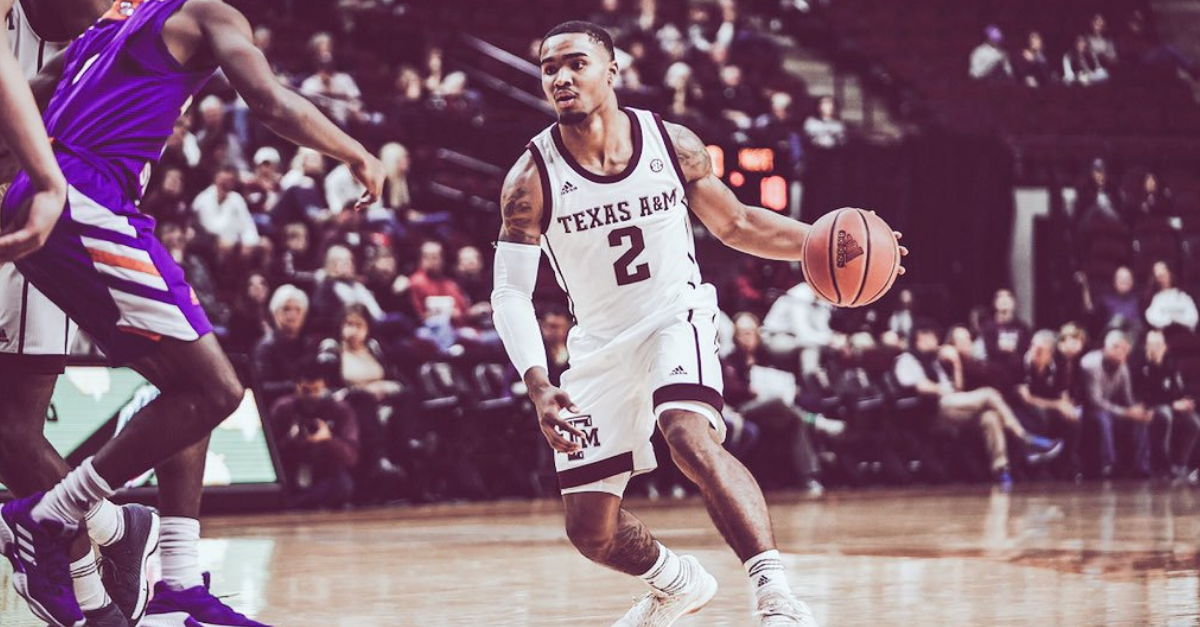 Twitter: @teedino_
Texas A&M climbed back to .500 on the season in dramatic fashion with a game-winning 3-pointer as time expired against the Alabama Crimson Tide. The 81-80 road win stopped a three-game losing streak for the Aggies, who moved to 7-7 overall and 1-2 in SEC play.
The guards seemed to carry the momentum from a recent loss to Kentucky, where it looked like the offense finally came alive. Texas A&M picked up a massive league victory with three of its guards scoring in double figures once again. Although Aggie guard Wendell Mitchell led all scorers for the guards with 18 points, it was TJ Starks' clutch bank-shot 3-pointer at the end that clinched the win.
RELATED: The 3 Reasons Why Billy Kennedy's System Might Work for Aggies After All
For the second game in a row, the backcourt combined for more than half of the team's points, scoring 50 of the 81 total points. Even though the Aggies had a huge game from forward Josh Nebo, who gave them a team-high 21 points, this game was decided on the perimeter.
Texas A&M head coach Billy Kennedy has to be excited about what he has saw over the last two weeks in SEC play so far. Slowly, his team is starting to look like he envisioned them when the season started, and TJ Starks is a big part of this success.
Starks has scored in double figures in all but two games this season. There was one game early in the season against UC Irvine where Starks had only eight points on probably his worst game of the season when he shot only 3-for-15 from the field and he had only six points against Valparaiso in just 17 minutes of action.
In addition, Starks' scoring is up three points per game this season from 11 to 14 points, while keeping his field goal percentage steady at 38 percent. With hitting the game- winning shot against Alabama, he will also not only have confidence shooting in these situations should they arise again, but he and the Aggies backcourt should have the rest of the SEC on notice.
There won't be any easy wins on this group from here on out.