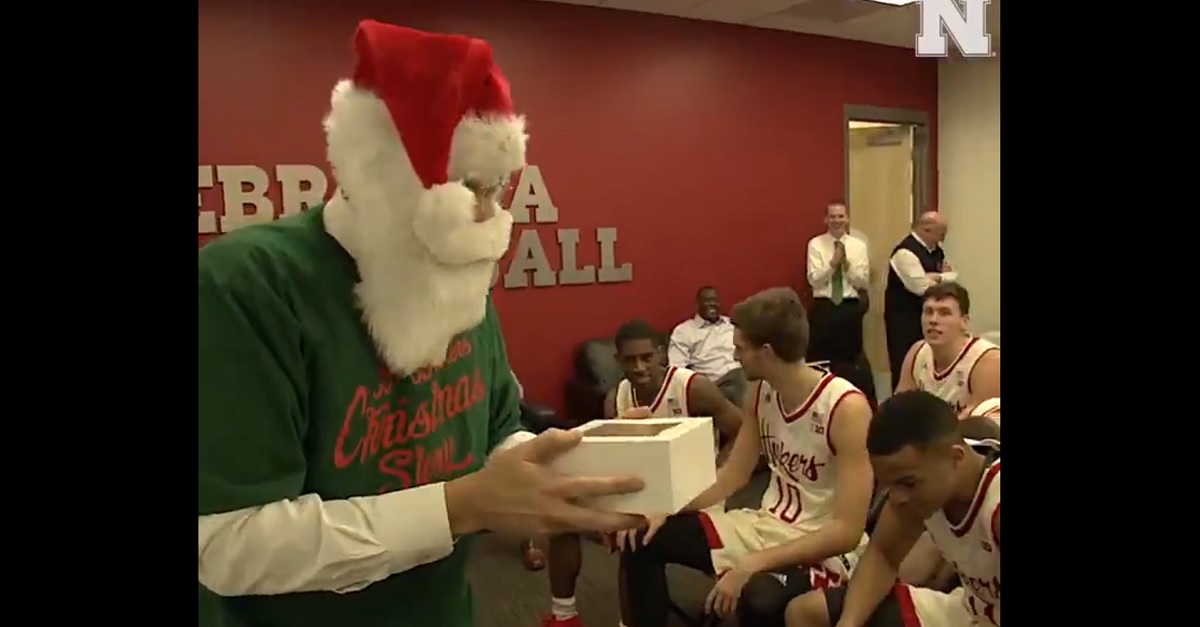 Twitter/Nebraska Basketball
Well this might trump all Christmas presents this year.
After their game on Friday night against Delaware State, Nebraska basketball head coach Tim Miles dressed up as Santa Claus to deliver cookies to all of his players. However, Santa Miles had one last cookie saved for walk-on Tanner Borchardt, and that cookie had a special message: congratulations on the scholarship.
Naturally, the entire team celebrated the moment and there appeared to be some genuine surprise.
Borchardt, a multi-sport athlete coming out of high school, is now a junior with Nebraska. Hopefully he is now celebrating a very merry Christmas with the scholarship now in hand.