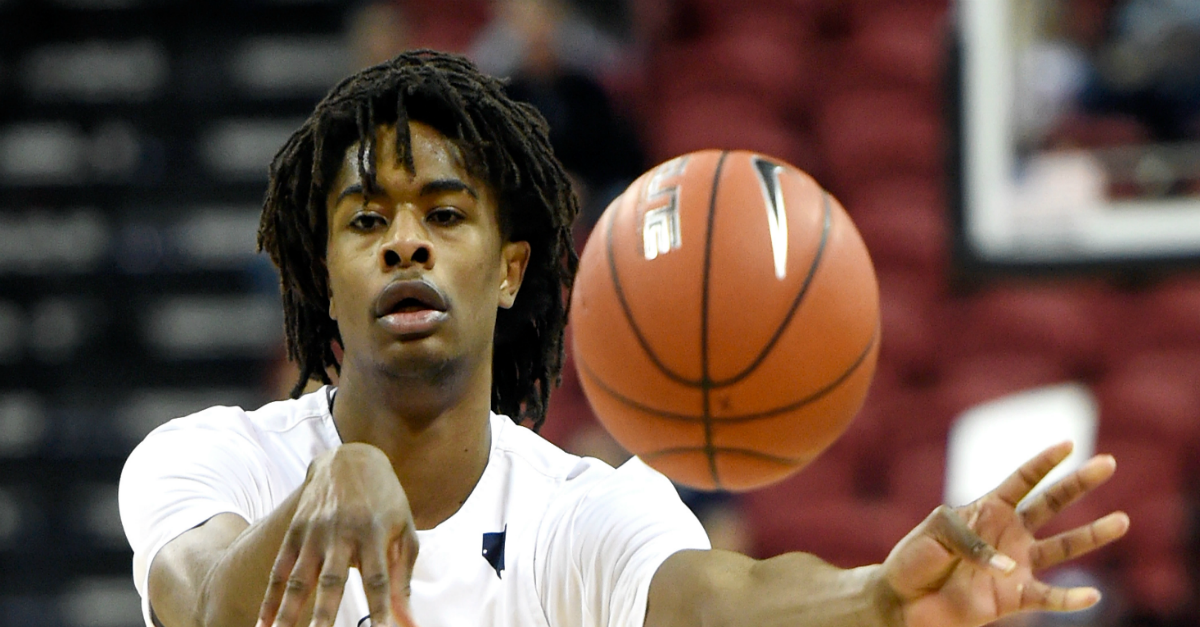 David Becker/Getty Images
LAS VEGAS, NV - MARCH 11: Lindsey Drew #14 of the Nevada Wolf Pack passes the ball during the first half of the championship game against the Colorado State Rams in the Mountain West Conference basketball tournament at the Thomas & Mack Center on March 11, 2017 in Las Vegas, Nevada. Nevada won 79-71. (Photo by David Becker/Getty Images)
Lindsey Drew, the starting point guard for Nevada, is out for the season after rupturing his Achilles. This is a huge loss for the Wolf Pack, who are not only a Top 25 team this season, but appeared destined to do damage come March.
Drew was averaging 8.1 points, 4.1 rebounds and 4.3 assists per game this season, but those numbers don't do his game justice. A veteran talent, Drew has started 92 of 98 games in his Nevada career and is fourth in the nation in assist-to-turnover rate.
Wolf Pack head coach Eric Musselman told the Reno Gazette Journal just how big of a blow it is to the team, and how hard it is on himself.
"I couldn't even be around him because I was so devastated because I love him so much," Musselman said. "Things happens in basketball and we have to regroup and we have five games left in the regular season and we'll have to continue to figure out a way."

"He's a quiet leader for us and he's been here with me since day one," Musselman said. "It's devastating. But, somebody else has to step up. That's what we have to do. To lose him tonight and lose the game would have been a lot for us to overcome."
Nevada is currently 22-5 overall and 11-2 in the Mountain West.