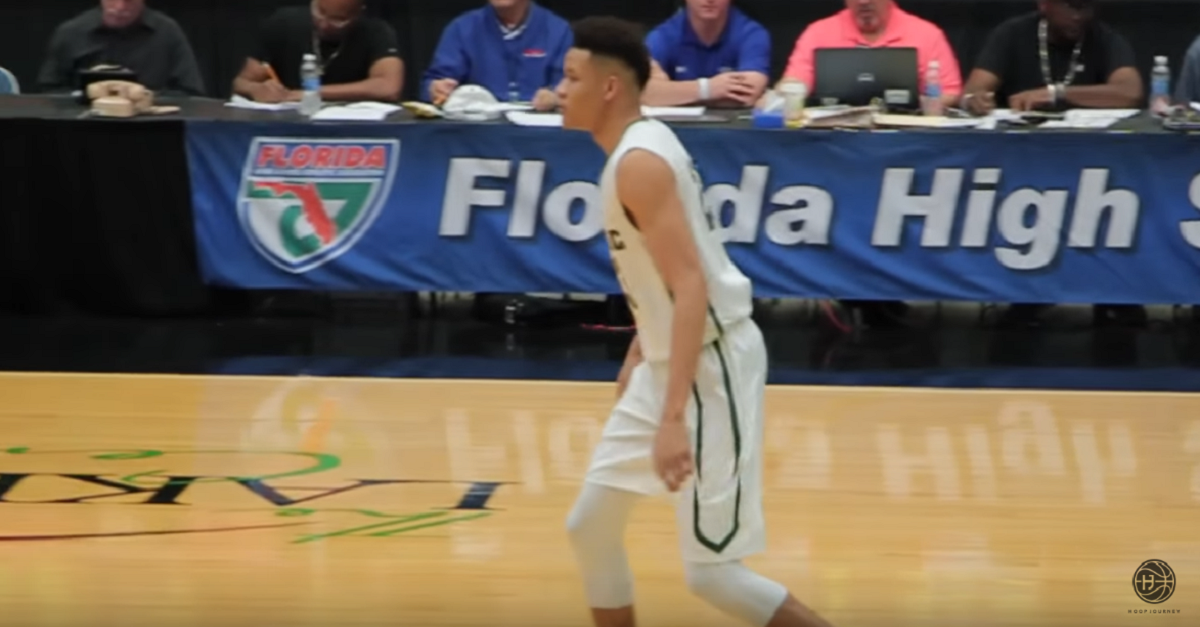 Hoop Journey/YouTube
Kevin Knox is the No. 2 small forward in the class of 2017 and his recruitment has been one of the more exciting ones out there as he hasn't really hinted at any of his top four schools having an advantage. He has whittled his list down to Kentucky, North Carolina, Duke and Florida State though.
RELATED: Kevin Knox has his top five schools
UNC's Roy Williams actually watched Knox drop 40 points in a Florida state playoff game so he might have been the last coach to watch him in person. That might help down the road as Knox told Zags Blog that he will make his decision in mid-April.
The 6'8″, 205-pound forward will play in the McDonald's All-American Game March 29 in Chicago, and the Jordan Brand Classic April 14 at Barclays Center. So you might expect him to make his commitment right after the game at Barclays or in the following days.