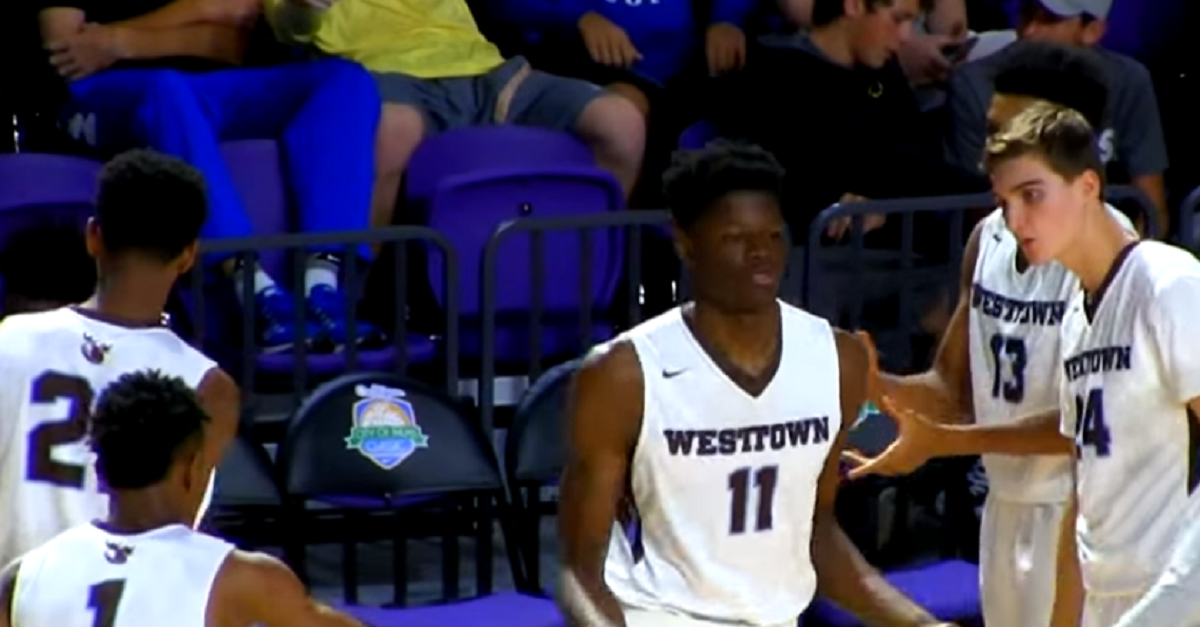 Ball Is Life/YouTube
Mo Bamba is the No. 3 recruit in the country for the 2017 recruiting cycle and he has made a stunner of a decision the day after the spring signing period ended.
RELATED: Mo Bamba down to four schools
He had offers from numerous schools and he chose the Longhorns and Shaka Smart over the likes of Kentucky, Duke, Michigan, Arizona and UConn among others. The 7'0″, 216-pound big man is the new prototypical stretch four or five as he's just as able to post up as he is to step out and hit the three. He's a huge addition for Smart and his staff and should give them serious momentum in future cycles.
He made his announcement in a post on The Players' Tribune and talked about growing up in Harlem, N.Y as well as what it means to be headed west to Austin.