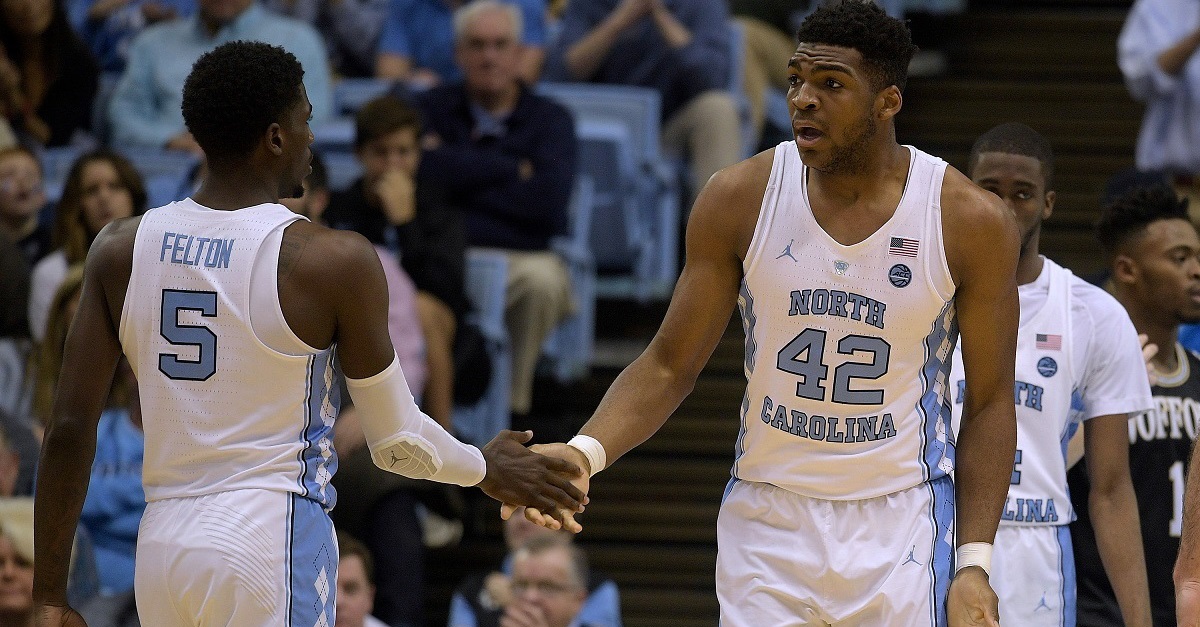 Lance King/Getty Images
CHAPEL HILL, NC - DECEMBER 20: Jalek Felton #5 and Brandon Huffman #42 of the North Carolina Tar Heels react during their game against the Wofford Terriers at Dean Smith Center on December 20, 2017 in Chapel Hill, North Carolina. (Photo by Lance King/Getty Images)
North Carolina Tar Heels freshman guard Jalek Felton has been suspended from the team, the university announced on Tuesday morning.
The release did not indicate why the former five-star recruit was suspended and only added that they are unable to add further comment due to federal privacy laws. He will not be allowed to participate in any university activities during the suspension.
Felton had appeared in all 22 games this season for the Tar Heels and is averaging 2.9 points and 1.6 assists per game. He served as the primary backup to point guard Joel Berry II with Seventh Woods out after suffering a stress fracture in his foot last month.
With Felton out now due to the suspension, and Woods still out with his injury, the Tar Heels are now very thin at the point guard position. It remains to be seen how the rotation will pan out now, but the team will likely continue to lean heavily on Berry to handle point guard duties.
The Tar Heels return to action Tuesday night against No. 20 Clemson.