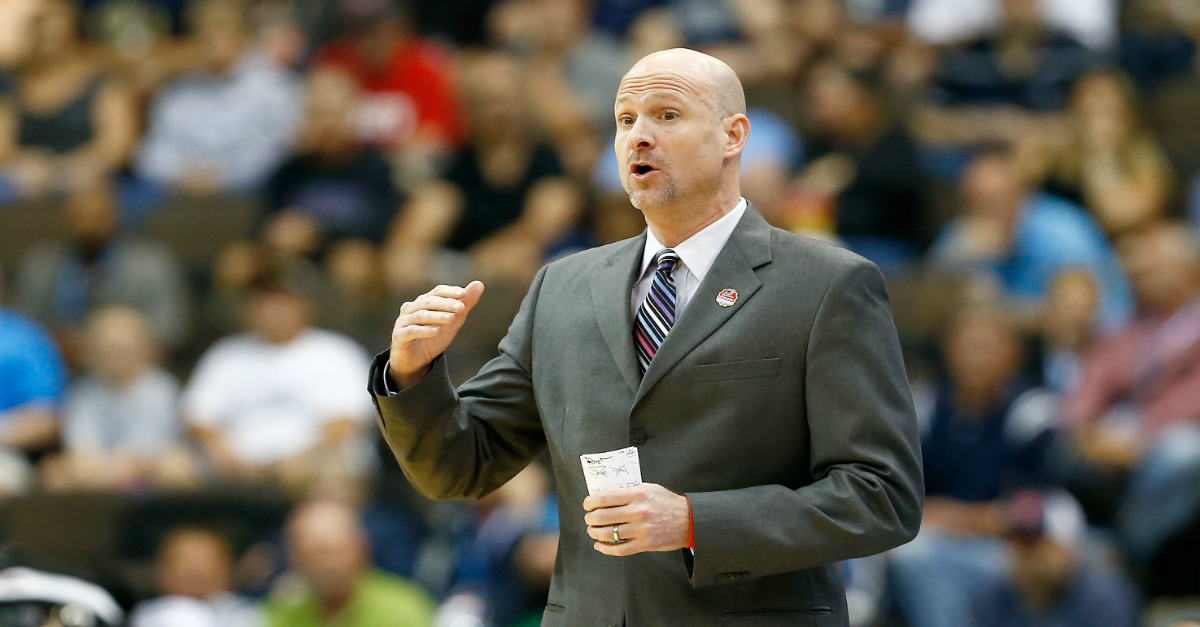 Kevin C. Cox/Getty Images
JACKSONVILLE, FL - MARCH 19: Head coach Andy Kennedy of the Mississippi Rebels calls out in the first half against the Xavier Musketeers during the second round of the 2015 NCAA Men's Basketball Tournament at Jacksonville Veterans Memorial Arena on March 19, 2015 in Jacksonville, Florida. (Photo by Kevin C. Cox/Getty Images)
According to a report, Ole Miss and head coach Andy Kennedy will part ways at the end of the college basketball season.
The report from CBS Sports' Gary Parrish states that an announcement from the school is expected shortly.
Kennedy, who is the longest tenured coach in the SEC, joined Ole Miss all the way back in 2006 after a one-season stint manning the helm for the Cincinnati Bearcats.
While there were certainly flashes of brilliance for the Kennedy-led Rebels, Ole Miss only managed to make it to two NCAA Tournaments during his tenure with the program.
At the time of this writing, Kennedy has an overall career coaching record of 266-167. If he does indeed finish the season with Ole Miss before parting ways with the program, that number will obviously change.
Kennedy is the winningest coach in Ole Miss basketball. He led the Rebels to nine 20-win seasons, more than every other coach in program history combined. Pretty impressive when you consider Ole Miss has had a basketball program since 1908.
Ole Miss is clearly taking a risk by letting Kennedy go. Sometimes the grass is greener on the other side. Often times, it is just dead grass — just ask the Pittsburgh Panthers basketball program.