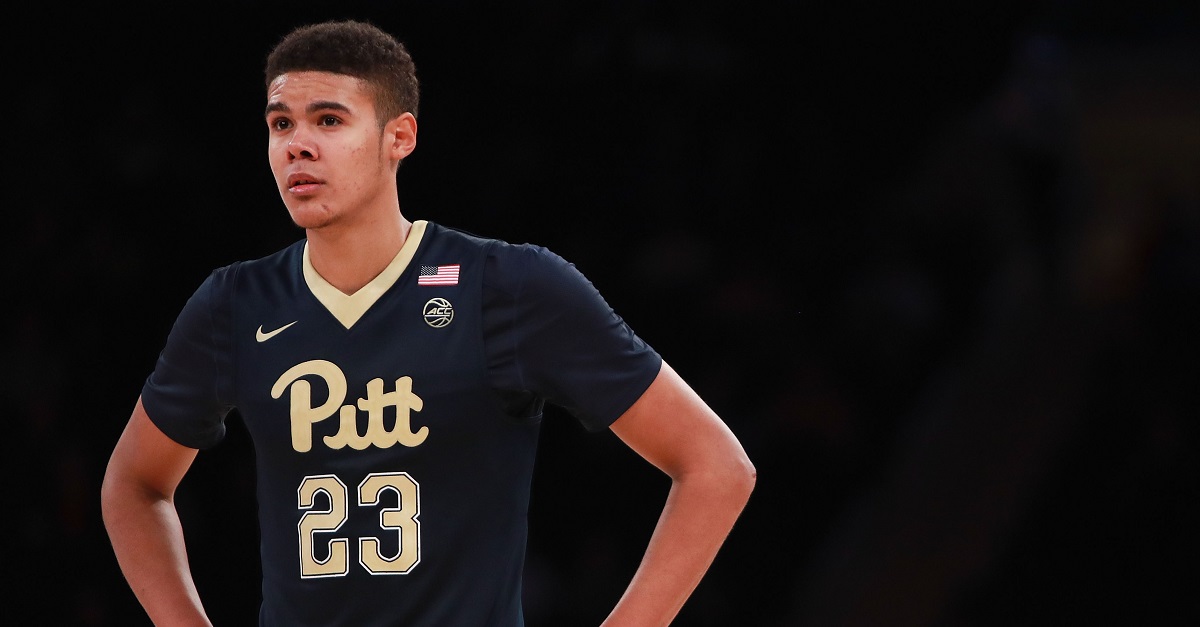 Michael Reaves/Getty Images
NEW YORK, NY - NOVEMBER 17: Cameron Johnson #23 of the Pittsburgh Panthers looks on against the Southern Methodist Mustangs in the second half during the 2K Classic at Madison Square Garden on November 17, 2016 in New York City. (Photo by Michael Reaves/Getty Images)
While Kentucky and Duke have been making waves this offseason for all the recruits they've been landing, UNC has quietly put together a solid recruiting class and could be adding to its roster in another way. The Tar Heels are now in full pursuit of Pittsburgh graduate transfer Cameron Johnson.
RELATED: Trevon Duval commits to Duke
Johnson graduated early and will have two years of eligibility remaining, but there is a pretty big caveat in that. He told Scout that he initially wasn't allowed to even contact other ACC schools for his transfer, but was given permission last week and has been in contact with one school in particular.
"I've been talking with Coach (Roy) Williams and Coach (Brad) Frederick a little bit too," Johnson said. "When I got my release back in April, I tried to get Pitt to take (the ACC transfer block) down and they wouldn't take it down. I just got that decision back in the mail about a week ago — they allowed ACC schools permission to contact me, but they put on that I'd have to sit out a year if I went to an ACC school."
RELATED: Surprising UNC star declares for NBA Draft
Johnson went on to say that he would have been in contact with the Tar Heel staff much earlier if he had been allowed to talk to them so it sounds like the 6'8″, 210-pound guard could give UNC some serious help albeit a year later than the coaches hoped. The redshirt sophomore would be worth the wait though as he averaged 11.9 points, 2.3 assists and 4.5 rebounds a game while shooting 41.7 percent from behind the three-point line and 44.9 percent overall from the floor.