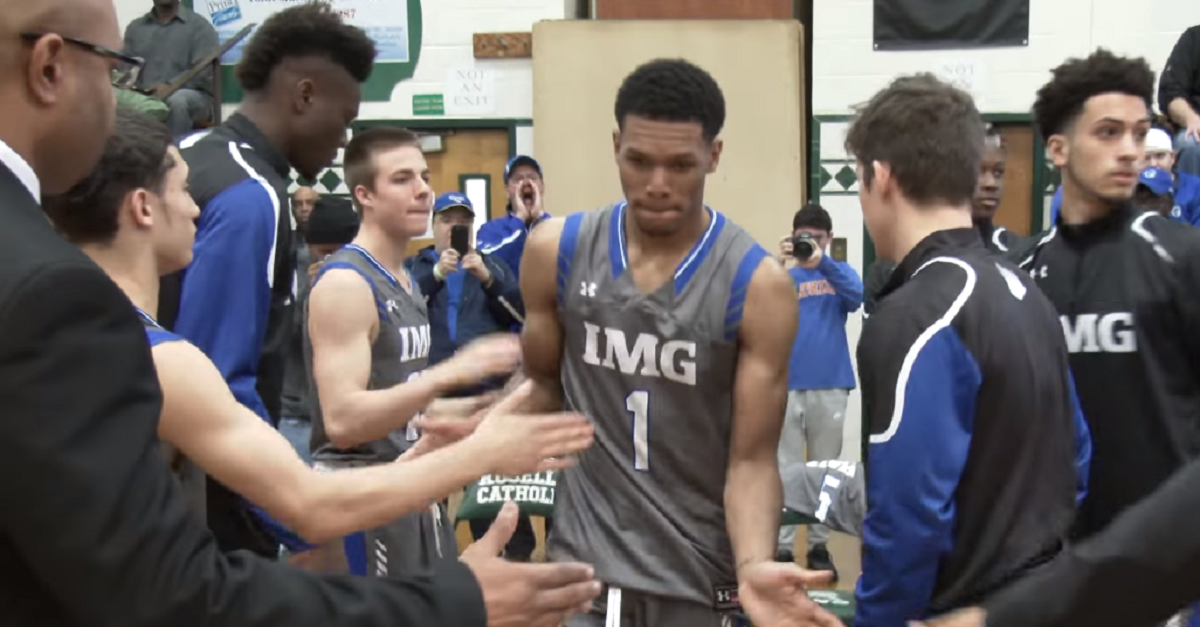 Home Team Hoops/YouTube
Duke is absolutely reeling after missing out on five-star small forward Kevin Knox. The 6'9″ do-it-all forward gave Kentucky its seventh commitment of the class while Duke is still looking for its fourth and possibly most important. The Blue Devils desperately needed a wing player as they are loaded in the backcourt and with big men right now.
RELATED: Duke could be in serious recruiting trouble after losing out on Kevin Knox
However, it looks like the Blue Devils could be getting some good news soon as recruiting guru Adam Zagoria reports:
RELATED: Trevon Duval says he'll make his decision 'soon'
Duval hasn't really given a definitive timeline on when he will make his decision, but he will have to do it before the end of the summer since he will have to enroll before fall classes start and he would probably want to get started in Summer B classes wherever he goes. That way he can become more familiar with the coaching staff and get a good start on the playbook.