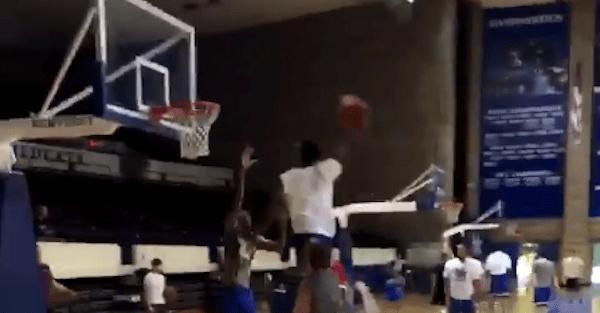 Kentucky has its freshmen on campus and it looks like one of them is already impressing people at camp. Former five-star guard Malik Monk is destroying defenders and posterizing people in his first few weeks on campus. That's how you make an impression with coach.
RELATED: Calipari compares two of his new guards to two of his greatest
Monk and De'Aaron Fox will anchor the backcourt with Isaiah Briscoe and Dominique Hawkins returning to help out. Now we've just got to hope he breaks that dunk out in the middle of a game!
[h/t CollegeSpun]