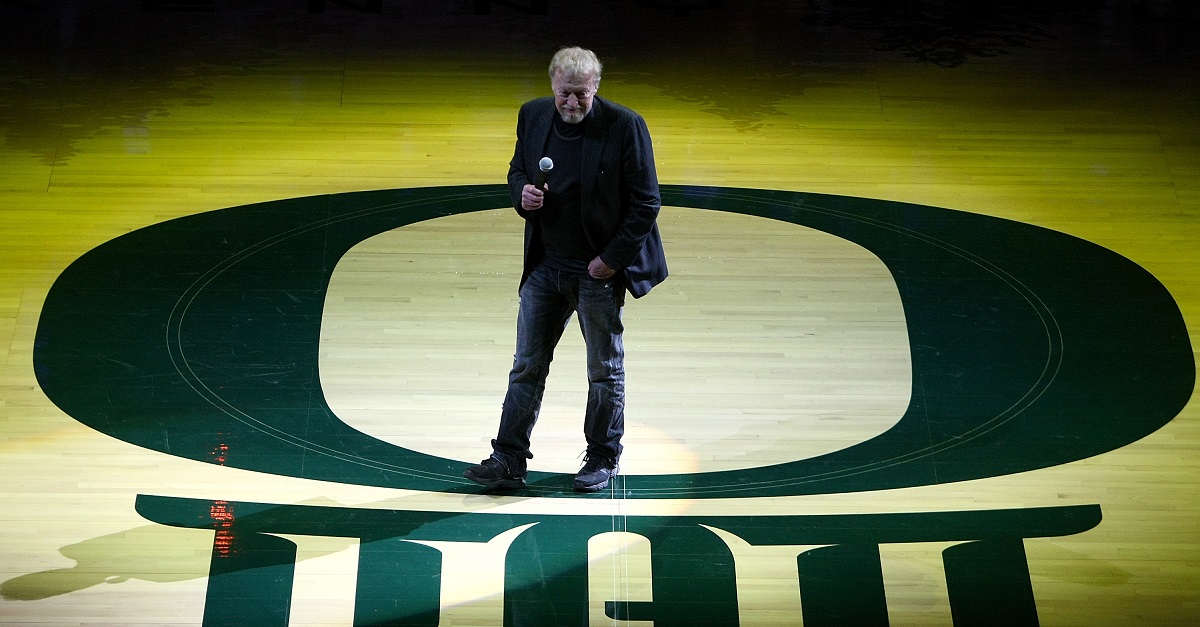 Jonathan Ferrey/Getty Images
EUGENE, OR - JANUARY 13: Nike founder Phil Knight speaks to the crowd before the Oregon Ducks versus the USC Trojans game at the grand opening of the Matthew Knight Arena on January 13, 2011 at Matthew Knight Arena in Eugene, Oregon. (Photo by Jonathan Ferrey/Getty Images)
Nike is putting on a mega tournament for next season called the Phil Knight Invitational and it's to celebrate his 80th birthday. All of the major Nike schools are going to be there including Oregon, Texas, Florida, Duke, North Carolina, Oklahoma and Ohio State among others. You can check out the full list of schools here, but there's one noticeably absent.
RELATED: Kentucky and other blue bloods keep Champions Classic going through 2019
Kentucky was unable to be a part of it because of scheduling conflicts. That's what coach John Calipari says anyway:
That's really a shame because the four-day tournament really would have been even better with Kentucky and Calipari and the athletic department should have made this happen.