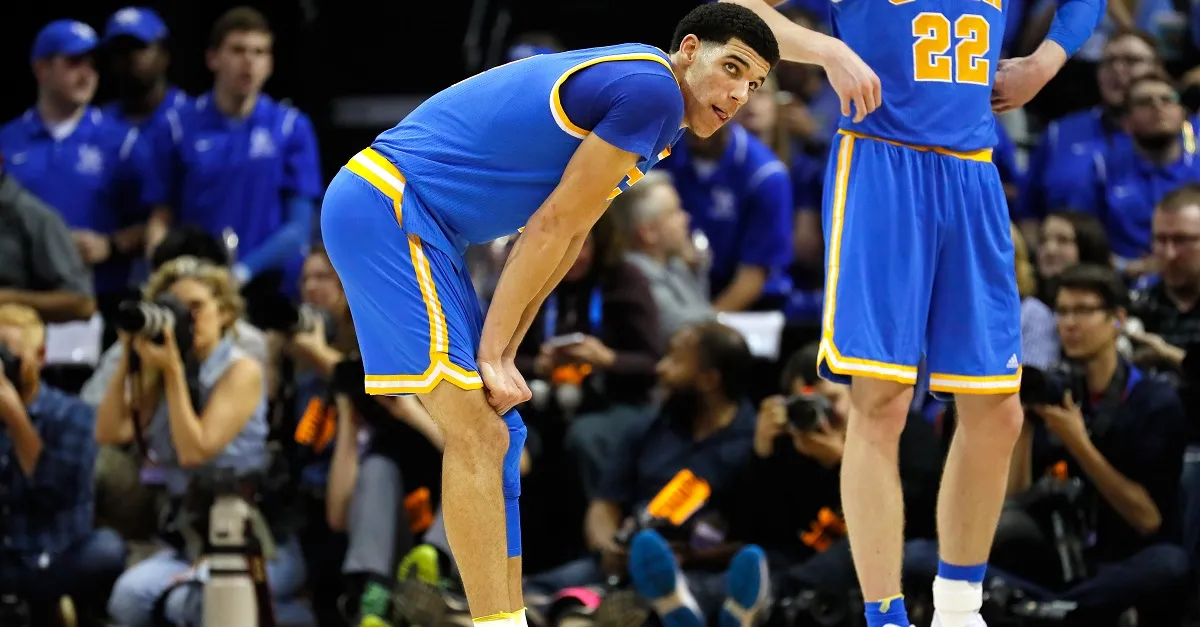 Kevin C. Cox/Getty Images
MEMPHIS, TN - MARCH 24: Lonzo Ball #2 of the UCLA Bruins looks on late in the game while trailing the Kentucky Wildcats during the 2017 NCAA Men's Basketball Tournament South Regional at FedExForum on March 24, 2017 in Memphis, Tennessee. (Photo by Kevin C. Cox/Getty Images)
There hasn't been a much more lively NBA Draft debate than who to take first overall this year. Most people believe Washington's Markelle Fultz should go first while there are others who really like UCLA's Lonzo Ball and now the debate can really begin as Ball has officially declared for the draft:
RELATED: Charles Barkley shreds LaVar Ball after Michael Jordan comments
The 6'6″ point guard averaged 14.6 points, 1.8 steals, six rebounds and 7.6 assists over the course of the season. In a couple mock drafts Ball is slated to end up with the Lakers just as his dad LaVar has always dreamed of for his oldest son. Ball's size and playmaking ability will be huge at the next level and should help whatever teams drafts him right out of the gate.