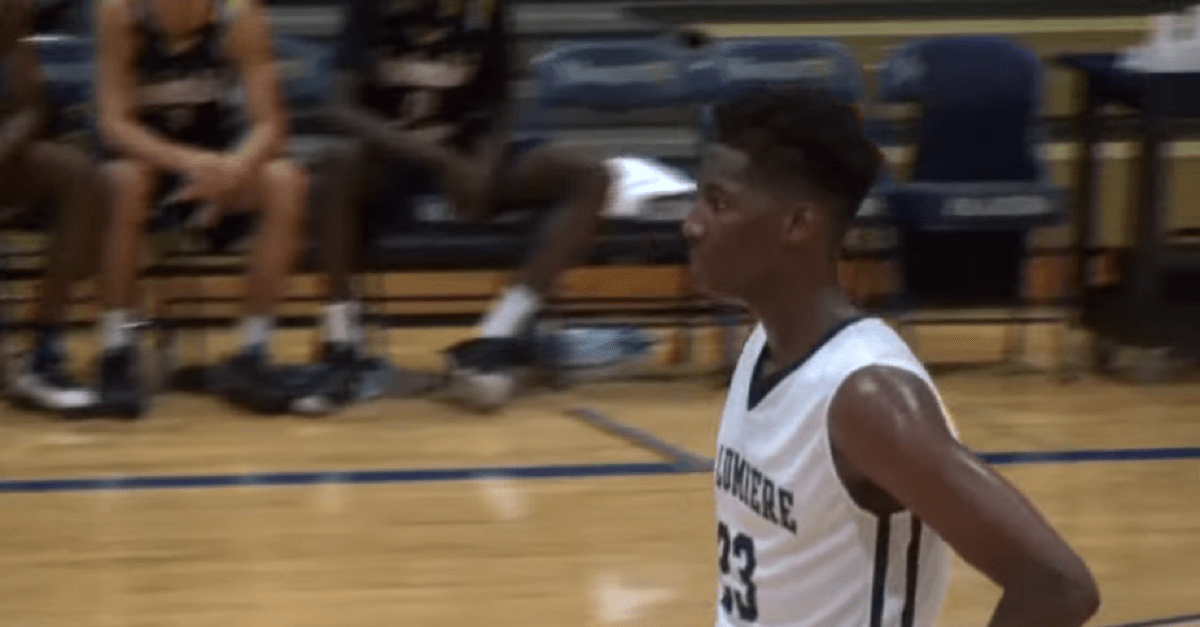 Courtside Films/YouTube
Missouri basketball was pretty atrocious last season finishing with an 8-24 record and an embarrassing 2-16 record in conference games. After coach Kim Anderson left, Cuonzo Martin was hired and he brought with him assistant coach Michael Porter as well as his son who was the top recruit in the 2017 recruiting cycle. Now, he's landed a former Illinois commit and four-star big man in Jeremiah Tilmon:
RELATED: Michael Porter Jr. commits to Missouri
Tilmon is rated as a four-star center by ESPN and is the top recruit in Illinois. The 6'10", 215-pounder is also rated as the No. 6 center in the country. Tilmon was originally committed to Illinois until the school fired the coach and hired one-year Oklahoma State coach Brad Underwood.
With Tilmon and Porter Jr. in the mix, the Tigers could go from being one of the worst teams in the Power 5 conferences and the SEC to one of the better ones. There's also the chance that Porter's brother Jontay reclassifies and joins this class so he can play with his brother and that would make this team a real contender with Kentucky and Florida in the conference.