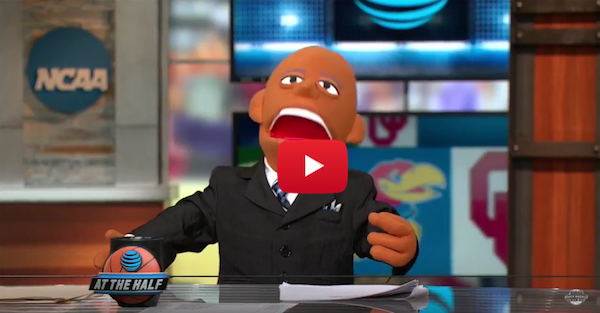 The CBS March Madness crew decided to have some fun with the Elite Eight games at the halftime of the Oregon-Oklahoma blowout. With the Sooners up 18 at the half the game was kind of a snoozer, but the panel of analysts had some fun with their puppet doppelgangers.
They let the puppets take over the show and even got some air time together to have some fun. Greg Gumbel really got into it and made himself into a fun GIF.
That's definitely something I can't unsee. Gumbel will now haunt your dreams and bobblehead his way into the Final Four.