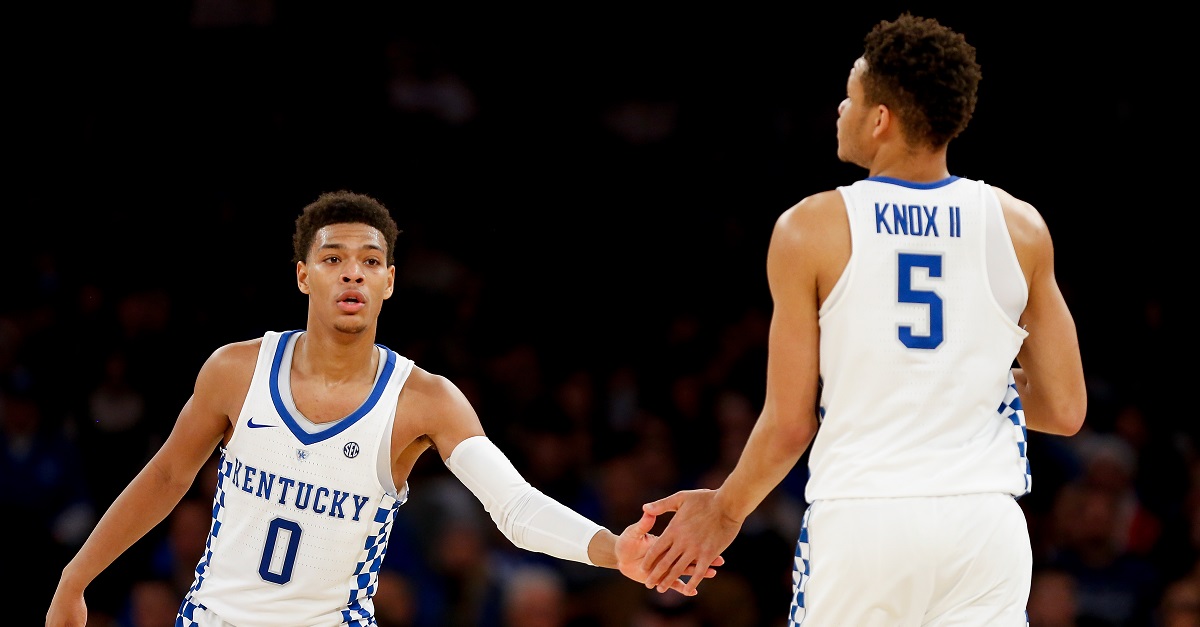 Michael Reaves/Getty Images
NEW YORK, NY - DECEMBER 09: Quade Green #0 of the Kentucky Wildcats celebrates with Kevin Knox #5 after a basket against the Monmouth Hawks during the first half at Madison Square Garden on December 9, 2017 in New York City. (Photo by Michael Reaves/Getty Images)
Former five-star point guard Quade Green will not be available for Kentucky against Vanderbilt on Saturday. It's the second game of the week he will miss after not playing against Texas A&M on Tuesday.
The Courier-Journal confirmed Tipton's suspicions as Green is dealing with a back injury. Green is averaging 10.7 points, 3.4 assists and 2.1 rebounds this season and has been the main ball handler all season. Now that duty will fall to Shai Gilgeous-Alexander for most of the game against the Commodores.
Gilgeous-Alexander is averaging 11.8 points, 2.2 steals and 4.3 assists per game this season.