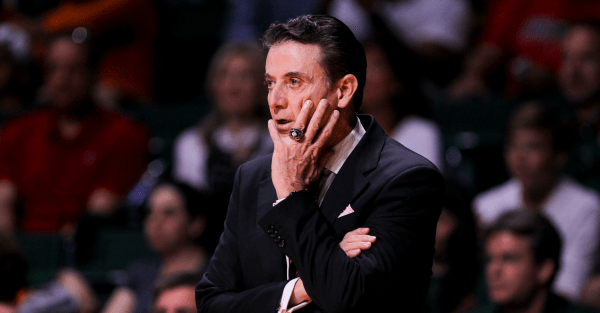 Rick Pitino has gotten into it with fans this season on a couple of occasions. He allegedly gave fans the middle finger during the Kentucky game and now he's apparently arguing with more Kentucky fans who were at the Miami game for some reason. Pitino was understandably upset as his team lost to Miami 73-65.
And here's the real kicker:
Did Pitino really tell a fan that?!?!? Also, were the Kentucky fans there just to heckle Pitino? They really had nothing better to do? Regardless, Pitino should have definitely kept his cool and not used that kind of language to talk to people who bought tickets to the game.
[h/t CollegeSpun]