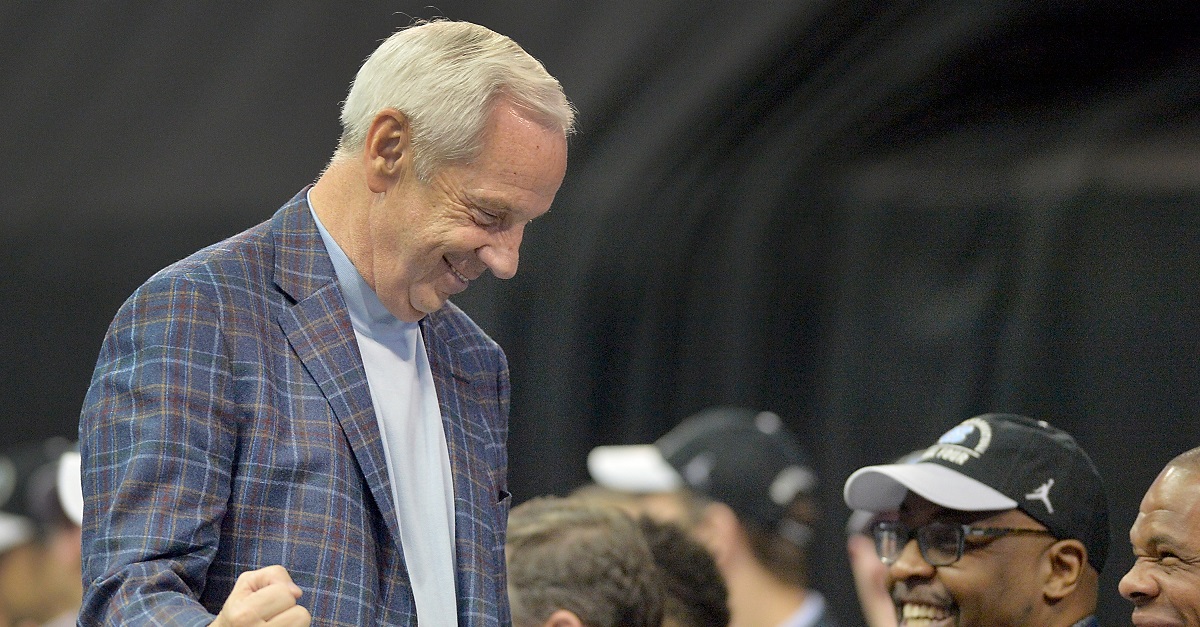 Sara D. Davis/Getty Images
CHAPEL HILL, NC- APRIL 4: Head coach Roy Williams of the North Carolina Tar Heels reacts after his speech during their welcome-home reception for the NCAA men's basketball team on April 4, 2017 in Chapel Hill, North Carolina. The Tar Heels defeated the Gonzaga Bulldogs 71-65 yesterday to win the national championship. (Photo by Sara D. Davis/Getty Images)
Roy Williams is a basketball Hall of Famer and he continues to prove why with his latest win. The Tar Heels' 93-81 over Bucknell was his 400th with North Carolina. That made him the only coach with 400 wins at two separate schools:
He was at Kansas as the head man from 1988 to 2003 and then became the coach at UNC after Dean Smith retired and Matt Doherty went on his three-year run. He's won three titles with the Tar Heels and has been to the Final Four nine times total.
He's coached numerous NBA stars like Paul Pierce, Danny Green, Harrison Barnes, Marvin Williams, Tyler Zeller and Raymond Felton among others. But to win 400 games at two schools over that period of time is just incredible and one of the reasons he's in the Hall of Fame.