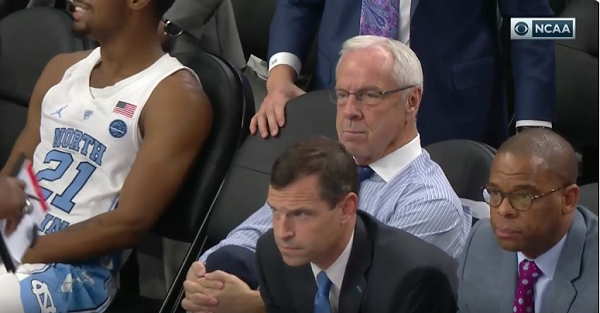 Twitter/@CBSSportsCBB
Roy Williams has been known to lose his cool from time to time when he's upset with his team or the officiating. He may have had reason to throw his jacket on both accounts as he immediately tossed his jacket after a bad call and Kentucky's Malik Monk is lighting his team up for 27 points at halftime.
RELATED: Two of the best "blue bloods" will meet for fourth straight year in 2017
Justin Jackson has had a nice game though with 20 points of his own at halftime. The Wildcats are up 56-51 in the first half and are probably hoping Williams tosses something else for his second technical of the game and for an ejection.
[h/t The Spun]