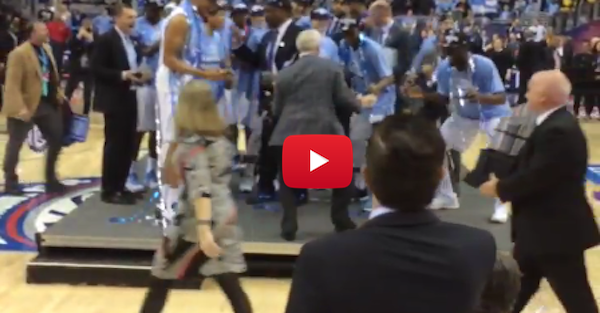 North Carolina coach Roy Williams was understandably pretty excited about winning the ACC Tournament title. It was the school's first since 2008 and now the Tar Heels are one title shy of tying the most all-time for the conference.
You know what that means? It's time for a Roy shimmy dance!
Look at this guy with his hat sideways and totally feeling it!
Can we get loose Roy Williams more often? The one that looks like this too:
Yeah. That's a guy I would shoot the breeze and get a drink with for sure.