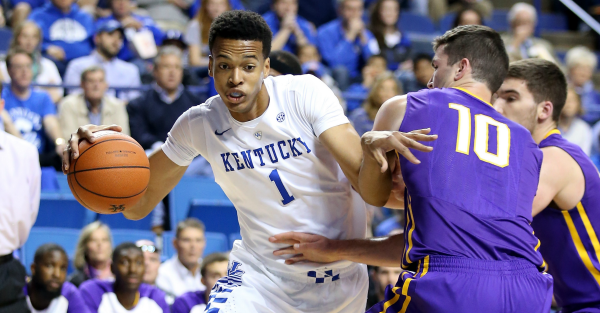 RELATED: Jamal Murray becomes first Wildcat to declare for Draft
______________________________________________________________________________________________
It was only a matter of time until Skal Labissiere threw his hat into the ring for the NBA Draft. He was exposed this year as a freshman and really risked jeopardizing his NBA future if he stayed another year so he has decided to declare for the draft with no chance of coming back to school.
Labissiere did not put up the kind of stats or show the NBA-ready talent many expected from him when he signed with Kentucky. He was stuck on the bench for long stretches throughout games because he couldn't stay out of foul trouble and had issues rebounding the ball despite his long and lanky frame.
Going pro is the right move though as Labissiere could lose his allure and mystery about him if he were to stay another year in school. He has to get the guaranteed money while the getting is good.